Here's a first image of Mothership Zeta.
First posted by someone on the Bethesda forums.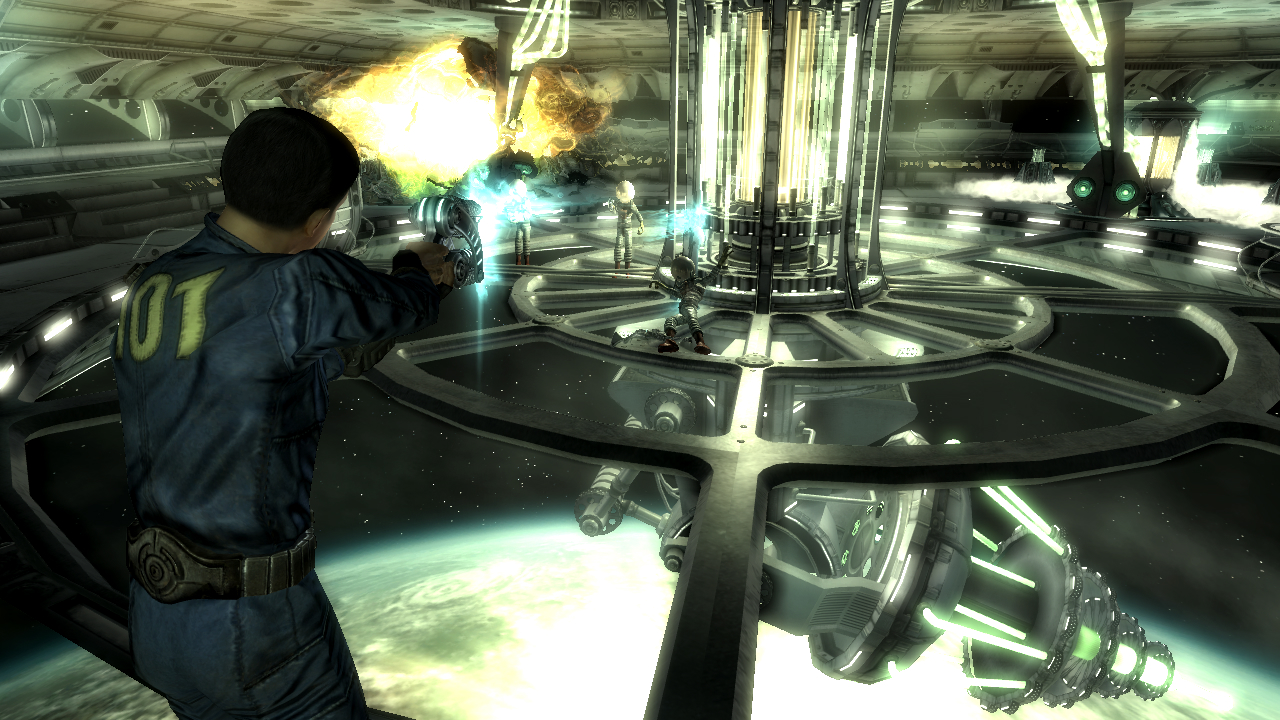 Am I delusional, or is that a giant gun, visible through the glass floor?
--Sentinel 101 14:27, 10 July 2009 (UTC)
That is a new gun at least, disinterigator or whatever it's called is a rifle so this means 2 energy weapons. Gabriel Cortez 16:07, 10 July 2009 (UTC)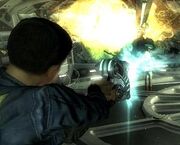 While taking a closer look, it became clear (like Gabriel Cortez said) that the weapon wielded by the player in this image IS NOT an Alien Blaster. See the image on the right. --Sentinel 101 16:31, 10 July 2009 (UTC)
bethesda guy "sup *posts image with horrible bloom settings, nobody can tell what the fuck even*"
I so cant w8 for this its in space!! new weapons big fucking raygun on the ship they did say the aliens have a dark agenda that you discover, i wonder if you get a panoramic view of the destroyed earth below cuz that would be awesome and wether youll see any other space born weapons like the b.o.m.b station or other weapons platforms!!
Maccy, who let you back on? lol jk Broeman 23:55, 11 July 2009 (UTC)
Community content is available under
CC-BY-SA
unless otherwise noted.