Introduction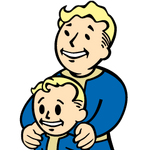 The Vault Academy general editing program will introduce you to the basics of editing and allow you to practice in a relaxed environment at your own pace with no deadlines. The program also provides opportunities to meet other editors and experience each part of the community as you progress.
Lessons are brief, show some examples of the content, and sometimes end with a short quiz or task to accomplish. When all the lessons are complete, graduates will have a good foundation of knowledge and a solid support system to help them succeed in the future.
After all lessons are complete, mentees will be awarded a diploma and a place of honor among their peers in the esteemed Vault Academy Graduation Hall.
General editing curriculum
The curriculum for the general editing program is below. Each lesson save the first has an associated quiz. Remember to use your own answer recording page. And any questions, please feel free to ask. Want to work autonomously? Totally fine, you can move from lesson to lesson in any order at your leisure.
So without further ado, you will find all the lessons below if you would like to dive in or just take a look. In any case, on behalf of myself and the Vault Academy, welcome!