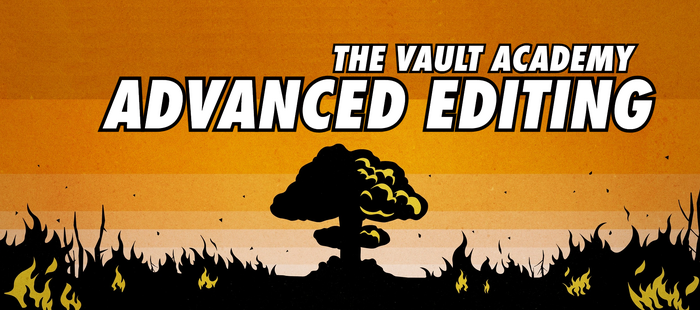 Introduction

The Vault Academy advanced editing program will enhance your skills and allow you to develop additional competencies, building on those learned through the general editing program. This series is designed to mirror the relaxed, at your own pace environment of the previous curriculum but is designed for those who have previous editing experience.
After all the lessons are complete, mentees will be awarded a diploma, listed among their peers in the esteemed Vault Academy Graduation Hall and on the wiki's front page, as well as be celebrated with the rest of the community on Discord and at Meeting of the Minds.
Advanced editing curriculum
The curriculum for the advanced editing program is below. Each lesson has an associated quiz. Remember to use your own answer recording page. And any questions, please feel free to ask. If you want to work autonomously, you can move from lesson to lesson in any order at your leisure. So without further ado, you will find all the lessons below if you would like to dive in or just take a look. In any case, on behalf of myself and the Vault Academy, welcome!