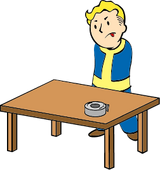 Welcome, fellow Vault Dwellers, to the Vault Academy, proud subsidiary of the New User Network. At the Vault Academy, wiki users, both new and veteran, will have the opportunity to form bonds with each other and learn valuable skills at the same time. If interested, check out the available training programs below.
The Vault Academy recognizes all aspects of contributing and our training programs will cater to each facet of the wiki with mentors specializing in one or multiple different schools of training. No program is a prerequisite for another, but a general understanding of editing is beneficial before entering any program other than general editing. Users can join multiple programs at the same time, and there are no time requirements or deadlines.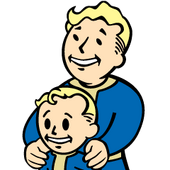 General editing
fundamentals are of the utmost importance from one's first edit onwards. Are you brand new to the wiki?
General editing
is a great place to start, and through the
lessons
will introduce mentees to the other parts of the community and other training opportunities that go along with those parts.
Jumping into editing is intimidating at times, so the general editing program aims to provide a stress-free environment in which new users can learn the basics, former users can brush up on current format norms, and overall providing a training regiment that will set editors up for future success by learning:


Formatting, navigation, page management
Article and image categorization
Policies and guidelines, user rights
User pages, talk pages, blogs, forums
Icons, links, signatures, preferences
Referencing, source texts, game data
Edit summaries and user conduct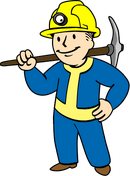 Advanced editing
is designed for editors who have a foundational understanding of basic editing, by way of the general editing program or previous experience. The
advanced editing
lessons
are based on a detailed review of how templates are constructed, how the wiki is maintained, and tools we can use to automate repetitive processes.
Template creation
Interwiki images
Talk page archiving
Verify and bugs
Attention needed
Reference archiving
Table format
What (really) links here
Transclusions
Bots and AWB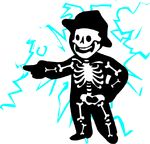 Technical editing
is designed for editors who have a foundational understanding of advanced editing, by way of the advanced editing program or previous experience. The
technical editing
lessons are based on finding, extracting, and adding game file information as well as templating and formatting skills.
Template and doc pages
Datamining introduction
GECK/CK
Nifskope
xEdit
NukaCrypt
xTranslate
FandomDesktop
CSS, JS, Mediawiki
Template fixes

Community
training is about connecting with the group that you wish to represent and being able to foster a healthy and friendly environment while leading it. This is done via two part of the Fallout Wiki, including:
Discussions Moderation: Also known as /d, a quickly-growing social medium found across the Fandom network, instilling a casual and fast-paced environment for those looking to meet fellow Fallout fans. Mentors in this program will teach /d users how to create high-quality posts, how to prepare for upcoming changes to the /d platform, and provide the knowledge they'll need should they ever wish to help moderate and lead their newly acquired friends as Discussions Moderators.
Discord Chat Moderation: Another social medium for the Fallout wiki, Discord is where our users can gather around and talk freely, without the normal constraints of the mainspace wiki. Mentors are tasked with making chatters feel welcome, seeking feedback from the Discord community on how to improve upon the experience, and helping to learn the ropes in preparation to become Chat Moderators. Additional fundamentals include:

Successfully defusing and resolving disputes
Participating as either a project lead or as a TVA mentor
Seeing through both a forum discussion and vote
Mentors and mentees


| User name | Which programs are you interested in? |
| --- | --- |
| JustDoggo2 | Advanced Editing |
| User name | |
| User name | |
| User name | |
Hall of Graduation

The following mentees have successfully completed their particular courses of study and have been awarded their program's respective Certificate of Completion. These graduates have been inducted into the Vault Academy Hall of Graduation as a symbol of their hard work and accomplishment. We are very proud and excited to present the following graduates in order of commencement date.
Userboxes
Copy and paste any of these on to your user page to proudly rep your alma mater!
Userbox
Code
Userbox
Code

| | |
| --- | --- |
| | This user is an official Vault Academy mentor. |

{{User Vault Academy mentor}}

| | |
| --- | --- |
| | This user is a new mentee in the Vault Academy. |

{{User Vault Academy new mentee}}

{{User Vault Academy gen ed grad}}

| | |
| --- | --- |
| | This user is enrolled in the Vault Academy. |

{{User Vault Academy}}

| | |
| --- | --- |
| | This user is a graduate of the Vault Academy technical editing program. |

{{User Vault Academy tech grad}}

| | |
| --- | --- |
| | This user is a graduate of the Vault Academy chat moderation program. |

{{User Vault Academy chat grad}}

| | |
| --- | --- |
| | This user is a Vault Academy dropout. |

{{User Vault Academy dropout}}

| | |
| --- | --- |
| | This user is a successful graduate of the Vault Academy. |

{{User Vault Academy graduate}}