Welcome, fellow Vault Dwellers, to the Vault Academy, proud subsidiary of the New User Network. At the Vault Academy, wiki users, both new and veteran, will have the opportunity to form bonds with each other and learn valuable skills at the same time.
Jumping into a wiki can be intimidating, so the programs aim to provide a stress-free environment in which users can learn the basics, former users can brush up on current format norms, and overall provide a training regiment that will set editors up for future success. No program is a prerequisite for another, but a general understanding of editing is beneficial before entering any program other than general editing. Users can join multiple programs at the same time, and there are no time requirements or deadlines.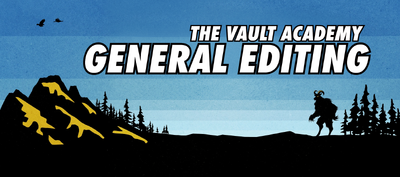 General editing
fundamentals are of the utmost importance from one's first edit onwards. Are you brand new to the wiki?
General editing
is a great place to start, and associated
lessons
will introduce mentees to the other parts of the community and other applicable training opportunities.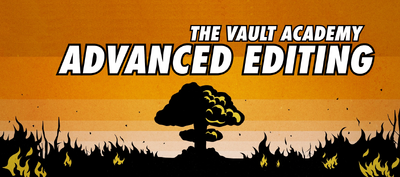 Advanced editing
is designed for editors who have a foundational understanding of basic editing, by way of the general editing program or previous experience. The
program
includes a detailed
review
of how templates are constructed, how the wiki is maintained, and tools we can use to automate repetitive processes.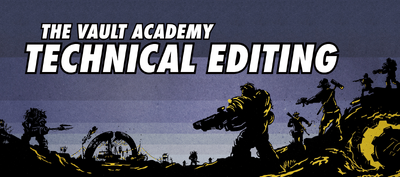 Technical editing
is designed for editors who have a foundational understanding of advanced editing, by way of the advanced editing program or previous experience.
Lessons
are based on finding, extracting, and adding game file information as well as templating and formatting skills.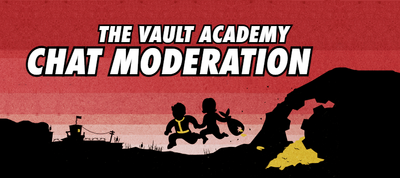 Chat moderation focuses on the skills necessary to thrive in the social aspect of our community, via our Discord server. Mentees will learn the structure of the Discord, guidelines that dictate user conduct, as well as skills in navigating conflict, fostering a positive culture, and offers hands on practice with bot commands.
Mentors and mentees
The current class roster, including links to quiz answer pages, is found here.
Hall of Graduation

The following mentees have successfully completed their particular courses of study and have been awarded their program's respective diploma. These graduates have been inducted into the Vault Academy Hall of Graduation as a symbol of their hard work and accomplishment. We are very proud and excited to present the following graduates in order of commencement date.
Userboxes
Copy and paste any of these on to your user page to proudly rep your alma mater!
Userbox
Code
Userbox
Code

| | |
| --- | --- |
| | This user is an official Vault Academy mentor. |

{{User Vault Academy mentor}}

| | |
| --- | --- |
| | This user is a new mentee in the Vault Academy. |

{{User Vault Academy new mentee}}

{{User Vault Academy gen ed grad}}

| | |
| --- | --- |
| | This user is enrolled in the Vault Academy. |

{{User Vault Academy}}

| | |
| --- | --- |
| | This user is a graduate of the Vault Academy technical editing program. |

{{User Vault Academy tech grad}}

| | |
| --- | --- |
| | This user is a graduate of the Vault Academy chat moderation program. |

{{User Vault Academy chat grad}}

| | |
| --- | --- |
| | This user is a Vault Academy dropout. |

{{User Vault Academy dropout}}

| | |
| --- | --- |
| | This user is a successful graduate of the Vault Academy. |

{{User Vault Academy graduate}}