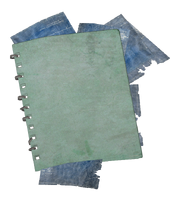 Plans are items in Fallout 76.
Plans are blueprints used to construct weapons, armor, mods and workshop/C.A.M.P. items.
Locations
Edit
Plans can be found scattered through Appalachia, both in containers and out in the open. Some can also be purchased from vendors, given as quest rewards, or bought from the Atomic Shop. Many plans are random, while others respawn at fixed locations. Plans that appear inside of building interiors have a chance of spawning every time the building is re-entered.
| | |
| --- | --- |
| | Weapon-related plan. |
| | Armor-related plan. |
| | Workshop item plan. |
| Name | Weight | Value | Related quest/location | Random drop | Base ID |
| --- | --- | --- | --- | --- | --- |
| Plan: .44 revolver | 0.25 | 180 | Sold by the raiders vendor, vendor bot Chad, vendor bot Greg, vendor bot Resin, vendor bot Mack, vendor bot Bob, vendor bot Responder (Lewisburg station, Charleston station, Grafton station, Morgantown station, Welch station), and vendor bot Raider (Sutton station, Pleasant Valley station, Sunnytop station, R&G station). | | 00437007 |
| Plan: .50 cal machine gun | 0.25 | 1575 | Sold by the Brotherhood vendor, raiders vendor, vendor bot Resin, vendor bot Phoenix, and vendor bot Raider (Pleasant Valley station, Sunnytop station, R&G station). | | 0043700e |
| Plan: 10mm pistol | 0.25 | 180 | Sold by vendor bot Chad, vendor bot Greg, vendor bot Mack, vendor bot Bob, and vendor bot Responder (Lewisburg station, Charleston station, Grafton station, Morgantown station, Welch station). | | 0052e485 |
| Plan: 10mm SMG | 0.25 | 420 | Sold by the raiders vendor, vendor bot Resin and vendor bot Raider (Sutton station, Pleasant Valley station, Sunnytop station, R&G station). | | 004f476a |
| Plan: Alien blaster | 0.25 | 50 | | | 0043700c |
| Plan: Assault rifle | 0.25 | 945 | | | 004f4770 |
| Plan: Assaultron blade | 0.25 | 420 | Sold by the Free States vendor, Grahm, shopping mall vendor, vendor bot Wallace, and the Watoga vendor bot. May be dropped by assaultrons. | | 00436ff3 |
| Plan: Assaultron head | 0.25 | 690 | Sold by the Brotherhood vendor and vendor bot Phoenix. May be dropped by assaultrons. | | 00437010 |
| Plan: Auto grenade launcher | 0.25 | 2025 | Sold by the Brotherhood vendor, raiders vendor, vendor bot Resin, vendor bot Phoenix, and vendor bot Raider (Pleasant Valley station, Sunnytop station, R&G station). | | 004f477e |
| Plan: Baseball bat | 0.25 | 75 | Sold by vendor bot Chad, vendor bot Greg, vendor bot Mack, vendor bot Bob, and vendor bot Responder (Lewisburg station, Charleston station, Grafton station, Morgantown station, Welch station). | | 00436ffe |
| Plan: Baton | 0.25 | 70 | Sold by vendor bot Chad, vendor bot Greg, vendor bot Mack, vendor bot Bob, and vendor bot Responder (Lewisburg station, Charleston station, Grafton station, Welch station, Morgantown station). | | 00436fef |
| Plan: Bear Arm | 0.25 | 210 | May be dropped as a reward for completing Project Paradise. | | 003ffae0 |
| Plan: Blackpowder pistol | 0.25 | 400 | Sold by Flintlock. | | 004f476b |
| Plan: Blackpowder rifle | 0.25 | 660 | Sold by Flintlock. | | 004f476f |
| Plan: Bowie knife | 0.25 | 155 | Sold by the raiders vendor, vendor bot Resin, and vendor bot Raider (Sutton station, Pleasant Valley station, Sunnytop station, R&G station). | | 00436ff0 |
| Plan: Boxing glove | 0.25 | 70 | Sold by vendor bot Chad, vendor bot Greg, vendor bot Mack, vendor bot Bob, and vendor bot Responder (Lewisburg station, Charleston station, Grafton station, Morgantown station, Welch station). | | 00436ff1 |
| Plan: Broadsider | 0.25 | 840 | Sold by the Free States vendor, Grahm, shopping mall vendor, vendor bot Wallace, and Watoga vendor bot. | | 0043700f |
| Plan: Brotherhood recon rifle | 0.25 | 50 | Obtained from the artillery battery terminal. | | 00510b79 |
| Plan: Chinese officer sword | 0.25 | 225 | May be sold by Grahm. | | 004eb73c |
| Plan: Combat rifle | 0.25 | 780 | Quest reward for The Motherlode. | | 0043700d |
| Plan: Combat shotgun | 0.25 | 750 | Sold by the Brotherhood vendor and vendor bot Phoenix. | | 004f477f |
| Plan: Crossbow | 0.25 | 150 | Sold by the Free States vendor, Grahm, shopping mall vendor, vendor bot Wallace, and Watoga vendor bot. | | 004f4780 |
| Plan: Cryo grenade | 0.25 | 100 | Found randomly in wooden crates. | | 004e84e9 |
| Plan: Cryo mine | 0.25 | 50 | Found randomly in explosives crates. | | 004e84ea |
| Plan: Cryolator | 0.25 | 840 | Sold by the Free States vendor, Grahm, shopping mall vendor, vendor bot Wallace, and Watoga vendor bot. | | 004f4781 |
| Plan: Cultist blade | 0.25 | 210 | Sold by the Free States vendor, Grahm, shopping mall vendor, and Watoga vendor bot. | | 004eb73d |
| Plan: Cultist dagger | 0.25 | 240 | Sold by the Free States vendor, Grahm, shopping mall vendor, vendor bot Wallace, and Watoga vendor bot. | | 004eb73e |
| Plan: Death tambo | 0.25 | 720 | Sold by the Free States vendor, Grahm, shopping mall vendor, vendor bot Wallace, and Watoga vendor bot. May be found randomly in the world. | | 004f42e0 |
| Plan: Deathclaw gauntlet | 0.25 | 765 | | | 00436ff2 |
| Plan: Double barrel shotgun | 0.25 | 80 | | | 004f4786 |
| Plan: Fatman | 0.25 | 1500 | | | 00437011 |
| Plan: Fire axe | 0.25 | 45 | May be sold by Grahm. | | 004eb73f |
| Plan: Flamer | 0.25 | 1350 | Sold by the Free States vendor, Grahm, shopping mall vendor, vendor bot Wallace, and Watoga vendor bot. | | 004f4787 |
| Plan: Flare gun | 0.25 | 50 | Sold by vendor bot Chad, vendor bot Greg, vendor bot Mack, vendor bot Bob, and vendor bot Responder (Lewisburg station, Charleston station, Grafton station, Morgantown station, Welch station). May be found on Responder corpses. | | 004f4786 |
| Plan: Gamma gun | 0.25 | 400 | May be sold by Grahm. May be found in level 2 safes. | | 00437009 |
| Plan: Gatling gun | 0.25 | 1575 | Sold by the Brotherhood vendor and vendor bot Phoenix. | | 004f478f |
| Plan: Gatling laser | 0.25 | 1800 | Sold by the Brotherhood vendor, MODUS armory terminal, and vendor bot Phoenix. | | 004f4788 |
| Plan: Gatling plasma | 0.25 | 2250 | Sold by the MODUS armory terminal. | | 004f4789 |
| Plan: Gauss rifle | 0.25 | 1800 | Sold by the Brotherhood vendor, MODUS armory terminal, and vendor bot Phoenix. Can be found in level 3 locked safes. | | 004f478a |
| Plan: Golf club | 0.25 | 75 | Sold by Cunningham. | | 00436ff5 |
| Plan: Guitar sword | 0.25 | 165 | | | 00436ff6 |
| Plan: Handmade gun | 0.25 | 810 | Sold by the Free States vendor, Grahm, shopping mall vendor, vendor bot Wallace, and Watoga vendor bot. | | 004f4784 |
| Plan: Harpoon gun | 0.25 | 900 | Sold by the Free States vendor, Grahm, shopping mall vendor, vendor bot Wallace, and Watoga vendor bot. Can be found in level 3 locked safes. | | 00437012 |
| Plan: Hunting rifle | 0.25 | 100 | Sold by vendor bot Chad, vendor bot Greg, vendor bot Mack, vendor bot Bob, and vendor bot Responder (Lewisburg station, Charleston station, Grafton station, Morgantown station, Welch station). | | 00437005 |
| Plan: Knuckles | 0.25 | 30 | Sold by the raiders vendor, vendor bot Resin, and vendor bot Raider (Sutton station, Pleasant Valley station, Sunnytop station, R&G station). | | 00436ff7 |
| Plan: Laser gun | 0.25 | 270 | May be received as a reward for completing Patrol Duty. | | 00437008 |
| Plan: Laser musket | 0.25 | 150 | | | 004f478b |
| Plan: Lead pipe | 0.25 | 40 | | | 00436ff8 |
| Plan: Lever gun | 0.25 | 810 | Sold by vendor bot Chad, vendor bot Greg, and vendor bot Responder (Grafton station, Lewisburg station, Welch station). | | 004f4782 |
| Plan: M79 grenade launcher | 0.25 | 180 | Sold by the raiders vendor, vendor bot Resin, and vendor bot Raider (Pleasant Valley station, Sunnytop station, R&G station). | | 004f478c |
| Plan: Meat cleaver | 0.25 | 50 | May be dropped as a reward for completing Grahm's Meat-Cook. | | 005532b1 |
| Plan: Meat hook | 0.25 | 90 | May be sold by Grahm. | | 004eaeec |
| Plan: MG42 light machine gun | 0.25 | 1350 | Sold by vendor bot Chad and vendor bot Responder (Lewisburg station, The Whitespring Resort, Welch station). Can be found in level 3 locked safes. | | 004f478d |
| Plan: Minigun | 0.25 | 1350 | | | 00437014 |
| Plan: MIRV frag grenade | 0.25 | 175 | May be found in explosive crates. | | 004e84ed |
| Plan: Missile launcher | 0.25 | 600 | | | 004f478e |
| Plan: Mole miner gauntlet | 0.25 | 450 | | | 00436ff9 |
| Plan: Mr. Handy buzz blade | 0.25 | 300 | May be dropped by Mister Gutsies. | | 004f42e5 |
| Plan: Nuka-Cola grenade | 0.25 | 200 | Found at Marigold Pavilion and Mount Blair. | | 004e84ef |
| Plan: Nuka Cherry grenade | 0.25 | 0 | | | 004e84eb |
| Plan: Nuka Quantum grenade | 0.25 | 225 | May be dropped as a reward for completing Encryptid. | | 004e84ee |
| Plan: Nuke mine | 0.25 | 50 | Quest reward for Reassembly Required. | | 004e84f0 |
| Plan: Pickaxe | 0.25 | 180 | Sold by vendor bot Chad, vendor bot Greg, vendor bot Mack, vendor bot Bob, and vendor bot Responder (Lewisburg station, Charleston station, Grafton station, Morgantown station, Welch station). | | 004eb740 |
| Plan: Pipe wrench | 0.25 | 90 | Sold by vendor bot Chad, vendor bot Greg, vendor bot Mack, vendor bot Bob, and vendor bot Responder (Lewisburg station, Charleston station, Grafton station, Morgantown station, Welch station). | | 00436ffa |
| Plan: Pitchfork | 0.25 | 45 | Sold by vendor bot Chad, vendor bot Greg, vendor bot Mack, vendor bot Bob, and vendor bot Responder (Lewisburg station, Charleston station, Grafton station, Morgantown station, Welch station). | | 00436ffb |
| Plan: Plasma grenade | 0.25 | | May be dropped as a reward for completing the Battle Bot event quest. | | ???????? |
| Plan: Plasma gun | 0.25 | 510 | Sold by the Brotherhood vendor and vendor bot Phoenix. | | 0043700a |
| Plan: Pole hook | 0.25 | 200 | | | 00436ff4 |
| Plan: Pool cue | 0.25 | 30 | Sold by vendor bot Chad, vendor bot Greg, vendor bot Mack, vendor bot Bob, and vendor bot Responder (Lewisburg station, Charleston station, Grafton station, Morgantown station, Welch station). | | 00437004 |
| Plan: Power fist | 0.25 | 900 | Sold by the Brotherhood vendor and vendor bot Phoenix. | | 004f42e2 |
| Plan: Pump-action shotgun | 0.25 | 225 | | | 004f4769 |
| Plan: Pulse grenade | 0.25 | 150 | Found at Grafton Steel yard. | | 004e84f4 |
| Plan: Pulse mine | 0.25 | 50 | May drop from Super mutants. | | 004e84f3 |
| Plan: Radium rifle | 0.25 | 540 | Sold by the Free States vendor, Grahm, shopping mall vendor, vendor bot Wallace, and Watoga vendor bot. | | 004f4783 |
| Plan: Railway rifle | 0.25 | 810 | Sold by the Free States vendor, Grahm, shopping mall vendor, vendor bot Wallace, and Watoga vendor bot. | | 00437013 |
| Plan: Replica Grognak's axe | 0.25 | 0 | | | 004f42e1 |
| Plan: Revolutionary war sword | 0.25 | 225 | Sold by Flintlock. | | 004eb741 |
| Plan: Revolver | 0.25 | 720 | Sold by the Brotherhood vendor, raiders vendor, vendor bot Resin, vendor bot Phoenix, and vendor bot Raider (Pleasant Valley station, Sunnytop station, R&G station). | | 004f4785 |
| Plan: Ripper | 0.25 | 1170 | | | 004f42e3 |
| Plan: Rolling pin | 0.25 | 30 | Sold by vendor bot Bob, vendor bot Chad, vendor bot Greg, vendor bot Mack, and vendor bot Responder (Lewisburg station, Charleston station, Grafton station, Morgantown station, Welch station). | | 00436ffc |
| Plan: Sheepsquatch club | 0.25 | 180 | May be dropped as a reward for completing Free Range. | | 0045ec5d |
| Plan: Sheepsquatch shard | 0.25 | 180 | May be dropped as a reward for completing Free Range. | | 0042101c |
| Plan: Sheepsquatch staff | 0.25 | 180 | May be dropped as a reward for completing Free Range. | | 0045ec5e |
| Plan: Shepherd's crook | 0.25 | 180 | May be dropped as a reward for completing Free Range. | | 0045ec3e |
| Plan: Shishkebab | 0.25 | 1080 | May be sold by Grahm. | | 004f42e4 |
| Plan: Sickle | 0.25 | 45 | Sold by the raiders vendor, vendor bot Resin, and vendor bot Raider (Sutton station, Pleasant Valley station, Sunnytop station, R&G station). | | 00436ffd |
| Plan: Single-action revolver | 0.25 | 510 | Sold by vendor bot Chad, vendor bot Mack, vendor bot Greg, and vendor bot Responder (Grafton station, Lewisburg station, Charleston station, Morgantown station, Welch station). | | 004f476c |
| Plan: Ski sword | 0.25 | 240 | Sold by the Free States vendor, Grahm, shopping mall vendor, vendor bot Wallace, and Watoga vendor bot. | | 00436ffe |
| Plan: Sledge hammer | 0.25 | 180 | May be sold by Grahm. | | 00436fff |
| Plan: Smart frag grenade | 0.25 | 0 | | | 004e84ec |
| Plan: Spear | 0.25 | 240 | | | 004eaeed |
| Plan: Submachine gun | 0.25 | 600 | Sold by vendor bot Chad, vendor bot Greg, and vendor bot Responder (Grafton station, Lewisburg station, Welch station). | | 0043700b |
| Plan: Super sledge | 0.25 | 630 | May be sold by Grahm. | | 00437000 |
| Plan: Switchblade | 0.25 | 90 | Sold by the Brotherhood vendor and vendor bot Phoenix. | | 00437001 |
| Plan: Tesla rifle | 0.25 | 1200 | Sold by the Brotherhood vendor and vendor bot Phoenix. | | 00437015 |
| Plan: The Fixer | 0.25 | 180 | May be dropped as a reward for completing Encryptid. | | 0046d299 |
| Plan: Thrown bear trap | 0.25 | 50 | | | 004e84f6 |
| Plan: Thrown bleeding bear trap | 0.25 | 50 | | | 004e84f5 |
| Plan: Tire iron | 0.25 | 75 | Sold by the raiders vendor, vendor bot Resin, and vendor bot Raider (Sutton station, Pleasant Valley station, Sunnytop station, R&G station). | | 00437002 |
| Plan: Tomahawk | 0.25 | 50 | | | 00437006 |
| Plan: Ultracite Gatling laser | 0.25 | 2700 | | | 004f4791 |
| Plan: Ultracite laser gun | 0.25 | 1350 | Sold by the Brotherhood vendor and vendor bot Phoenix. | | 004f4790 |
| Plan: Walking cane | 0.25 | 30 | Sold by the Whitespring station vendor, Cunningham, and Tweed. | | 004eaeeb |
| Plan: War drum | 0.25 | 1035 | May be sold by Grahm. | | 00437003 |
| Plan: Wood axe | 0.25 | 120 | Sold by the Brotherhood vendor, vendor bot Phoenix, vendor bot Chad, vendor bot Greg, vendor bot Mack, vendor bot Bob, and vendor bot Responder (Charleston station, Grafton station, Lewisburg station, Morgantown station, Welch station). | | 004eaeee |
Weapon mods
Edit
| Name | Weight | Value | Related quest/location | Random drop | Base ID |
| --- | --- | --- | --- | --- | --- |
| Plan: 10mm submachine gun drum magazine | 0.25 | 400 | Sold by vendor bot Raider (Sutton station, Sunnytop station) and vendor bot Responder (Charleston station). | | ???????? |
| Plan: Alien blaster fusion mag | 0.25 | 50 | Found at Black Mountain Ordnance Works inside TNT dome #3. | | 00000d8e |
| Plan: Alien blaster short NV scope | 0.25 | 50 | | | 00000d8d |
| Plan: Assault rifle fierce receiver | 0.25 | 250 | Sold by vendor bot Chad, vendor bot Phoenix, vendor bot Raider (Pleasant Valley station, Sunnytop station, R&G station, Sunnytop station), vendor bot Resin, vendor bot Responder (Lewisburg station, Welch station), vendor bot Wallace, and the Watoga vendor bot. May be found randomly in the world near weapons workbenches. | | 00000871 |
| Plan: Assault rifle long NV scope | 0.25 | 200 | Sold by vendor bot Phoenix, vendor bot Raider (Pleasant Valley station, R&G station, Sunnytop station), vendor bot Resin, vendor bot Wallace, and the Watoga vendor bot. | | 00535c33 |
| Plan: Assault rifle medium NV scope | 0.25 | 100 | Sold by vendor bot Phoenix, vendor bot Raider (Pleasant Valley station, R&G station, Sunnytop station), vendor bot Resin, vendor bot Wallace, and the Watoga vendor bot. | | 00535c34 |
| Plan: Assault rifle Scorched killer's receiver | 0.25 | 150 | Obtained from the Fire Breathers master terminal. Sold by vendor bot Chad, vendor bot Phoenix, vendor bot Raider (Pleasant Valley station, R&G station, Sunnytop station), vendor bot Resin, vendor bot Responder (Lewisburg station, Sutton station), vendor bot Wallace, and the Watoga vendor bot. | | 0031ea68 |
| Plan: Assault rifle short NV scope | 0.25 | 50 | Sold by vendor bot Chad, vendor bot Phoenix, vendor bot Raider (Pleasant Valley station, R&G station, Sunnytop station), vendor bot Resin, vendor bot Responder (Lewisburg station, Sutton station), vendor bot Wallace, and the Watoga vendor bot. | | 00535c35 |
| Plan: Assault rifle steadfast receiver | 0.25 | 250 | Sold by vendor bot Chad, vendor bot Phoenix, vendor bot Raider (Pleasant Valley station, R&G station, Sunnytop station), vendor bot Resin, vendor bot Responder (Lewisburg station, Sutton station), vendor bot Wallace, and the Watoga vendor bot. | | 00000873 |
| Plan: Assault rifle vigorous receiver | 0.25 | 250 | Sold by vendor bot Phoenix, vendor bot Raider (Pleasant Valley station, R&G station, Sunnytop station), vendor bot Resin, vendor bot Wallace, and the Watoga vendor bot. | | 00000872 |
| Plan: Assaultron head sheepsquatch mod | 0.25 | 50 | | | 0046d298 |
| Plan: Barbed harpoon | 0.25 | 50 | Sold by vendor bot Chad, vendor bot Phoenix, vendor bot Raider (Pleasant Valley station, R&G station, Sunnytop station), vendor bot Resin, vendor bot Responder (Lewisburg station, Sutton station), vendor bot Wallace, and the Watoga vendor bot. | | 00530a2e |
| Plan: Barbed sheepsquatch club | 0.25 | 50 | May be dropped as a reward for completing Free Range. | | 0045ec57 |
| Plan: Barbed sheepsquatch staff | 0.25 | 50 | May be dropped as a reward for completing Free Range. | | 0045ec51 |
| Plan: Barbed walking cane | 0.25 | 0 | | | ???????? |
| Plan: Baseball bat heated coil | 0.25 | 50 | | | ???????? |
| Plan: Baseball bat rocket | 0.25 | 0 | | | ???????? |
| Plan: Baseball bat searing puncturing rocket | 0.25 | 0 | | | ???????? |
| Plan: Bear Arm heavy mod | 0.25 | 50 | May be dropped as a reward for completing Project Paradise. (Requires Plan: Bear Arm to be learned before acquiring a weapon mod). | | ???????? |
| Plan: Bladed paddle ball | 0.25 | 50 | | | 0043703c |
| Plan: Boxing glove lead lining | 0.25 | 0 | | | ???????? |
| Plan: Broadsider multi shot canister | 0.25 | 250 | Sold by vendor bot Chad, vendor bot Phoenix, vendor bot Raider (Pleasant Valley station, R&G station, Sunnytop station), vendor bot Resin, vendor bot Responder (Lewisburg station, Sutton station), vendor bot Wallace, and the Watoga vendor bot. | | 00535c36 |
| Plan: Burning barbed sheepsquatch club | 0.25 | 50 | May be dropped as a reward for completing Free Range. | | 0045ec59 |
| Plan: Burning barbed sheepsquatch staff | 0.25 | 50 | May be dropped as a reward for completing Free Range. | | 0045ec53 |
| Plan: Burning sheepsquatch club mod | 0.25 | 50 | May be dropped as a reward for completing Free Range. | | 0045ec58 |
| Plan: Burning sheepsquatch staff mod | 0.25 | 50 | May be dropped as a reward for completing Free Range. | | 0045ec52 |
| Plan: Chainsaw flamer | 0.25 | 0 | | | ???????? |
| Plan: Chainsaw long bow bar | 0.25 | 0 | | | ???????? |
| Plan: Chinese officer sword electrified blade | 0.25 | 0 | | | ???????? |
| Plan: Chinese officer sword electrified serrated blade | 0.25 | 0 | | | ???????? |
| Plan: Combat rifle .38 receiver | 0.25 | 50 | Sold by vendor bot Chad, vendor bot Phoenix, vendor bot Raider (Pleasant Valley station, R&G station, Sunnytop station), vendor bot Resin, vendor bot Responder (Lewisburg station, Sutton station), vendor bot Wallace, and the Watoga vendor bot. | | 00534fd1 |
| Plan: Combat rifle automatic .38 receiver | 0.25 | 250 | Sold by vendor bot Chad, vendor bot Phoenix, vendor bot Raider (Pleasant Valley station, R&G station, Sunnytop station), vendor bot Resin, vendor bot Responder (Lewisburg station, Sutton station), vendor bot Wallace, and the Watoga vendor bot. | | 00534fd3 |
| Plan: Combat rifle critical .38 receiver | 0.25 | 250 | Sold by vendor bot Chad, vendor bot Phoenix, vendor bot Raider (Pleasant Valley station, R&G station, Sunnytop station), vendor bot Resin, vendor bot Responder (Lewisburg station, Sutton station), vendor bot Wallace, and the Watoga vendor bot. | | 00534fd4 |
| Plan: Combat rifle hasty .38 receiver | 0.25 | 250 | Sold by vendor bot Chad, vendor bot Phoenix, vendor bot Raider (Pleasant Valley station, R&G station, Sunnytop station), vendor bot Responder (Lewisburg station), vendor bot Wallace, and the Watoga vendor bot. | | 00534c80 |
| Plan: Combat rifle long NV scope | 0.25 | 200 | Sold by vendor bot Chad, vendor bot Phoenix, vendor bot Raider (Pleasant Valley station, R&G station, Sunnytop station), vendor bot Resin, vendor bot Responder (Lewisburg station, Sutton station), vendor bot Wallace, and the Watoga vendor bot. | | 00534c81 |
| Plan: Combat rifle long recon scope | 0.25 | 200 | Sold by vendor bot Chad, vendor bot Phoenix, vendor bot Raider (Pleasant Valley station, R&G station, Sunnytop station), vendor bot Resin, vendor bot Responder (Lewisburg station, Sutton station), vendor bot Wallace, and the Watoga vendor bot. | | 0031ea53 |
| Plan: Combat rifle medium NV scope | 0.25 | 100 | Sold by vendor bot Chad, vendor bot Raider (Pleasant Valley station, R&G station, Sunnytop station), vendor bot Resin, vendor bot Responder (Lewisburg station, Sutton station), and vendor bot Wallace. | | 00534c76 |
| Plan: Combat rifle precise .38 receiver | 0.25 | 250 | Sold by vendor bot Chad, vendor bot Phoenix, vendor bot Raider (Pleasant Valley station, R&G station, Sunnytop station), vendor bot Resin, vendor bot Responder (Lewisburg station, Sutton station), vendor bot Wallace, and the Watoga vendor bot. | | 00534fd2 |
| Plan: Combat rifle refined .38 receiver | 0.25 | 250 | Sold by vendor bot Chad, vendor bot Phoenix, vendor bot Raider (Pleasant Valley station, R&G station, Sunnytop station), vendor bot Resin, vendor bot Responder (Lewisburg station, Sutton station), vendor bot Wallace, and the Watoga vendor bot. | | 00534c7f |
| Plan: Combat rifle Scorched killer's receiver | 0.25 | 150 | Obtained from the Fire Breathers master terminal. Sold by vendor bot Chad, vendor bot Phoenix, vendor bot Raider (Pleasant Valley station, R&G station, Sunnytop station), vendor bot Resin, vendor bot Responder (Lewisburg station, Sutton station), vendor bot Wallace, and the Watoga vendor bot. | | 0031ea69 |
| Plan: Combat rifle short NV scope | 0.25 | 50 | Sold by vendor bot Chad, vendor bot Raider (Pleasant Valley station, R&G station, Sunnytop station), vendor bot Resin, and vendor bot Responder (Grafton station, Lewisburg station, Sutton station). | | 00534c77 |
| Plan: Combat rifle snappy receiver | 0.25 | 250 | Sold by vendor bot Chad, vendor bot Greg, vendor bot Raider (Pleasant Valley station, R&G station, Sunnytop station), and vendor bot Responder (Grafton station, Lewisburg station). | | 00534c7e |
| Plan: Combat shotgun long NV scope | 0.25 | 200 | Sold by vendor bot Chad, vendor bot Phoenix, vendor bot Raider (Pleasant Valley station, R&G station, Sunnytop station), vendor bot Resin, vendor bot Responder (Lewisburg station, Sutton station), vendor bot Wallace, and the Watoga vendor bot. | | 00534c78 |
| Plan: Combat shotgun medium NV scope | 0.25 | 100 | Sold by vendor bot Chad, vendor bot Raider (Pleasant Valley station, R&G station, Sunnytop station), vendor bot Resin, vendor bot Responder (Lewisburg station, Sutton station), and vendor bot Wallace. | | 00534c79 |
| Plan: Combat shotgun short NV scope | 0.25 | 50 | Sold by vendor bot Chad, vendor bot Raider (Pleasant Valley station, R&G station, Sunnytop station), vendor bot Resin, and vendor bot Responder (Grafton station, Lewisburg station, Sutton station). | | 00530a2c |
| Plan: Deathclaw gauntlet extra claw | 0.25 | 0 | | | ???????? |
| Plan: Double-barrel Scorched killer's receiver | 0.25 | 150 | | | 0050f87b |
| Plan: Electrified assaultron blade | 0.25 | 50 | May be dropped by assaultrons. | | ???????? |
| Plan: Electrified Mr. Handy buzz blade | 0.25 | 0 | May be dropped by Mister Gutsies. | | ???????? |
| Plan: Electrified paddle ball | 0.25 | 50 | | | 0043703d |
| Plan: Electrified sheepsquatch club mod | 0.25 | 50 | May be dropped as a reward for completing Free Range. | | 0045ec5c |
| Plan: Electrified sheepsquatch staff mod | 0.25 | 50 | May be dropped as a reward for completing Free Range. | | 0045ec56 |
| Plan: Electrified shepherd's crook | 0.25 | 50 | May be dropped as a reward for completing Free Range. | | 0045ec3b |
| Plan: Fatman MIRV launcher | 0.25 | 250 | Sold by vendor bot Phoenix, vendor bot Raider (Pleasant Valley station, R&G station, Sunnytop station), vendor bot Resin, vendor bot Wallace, and the Watoga vendor bot. May be found in duffle bags. | | ???????? |
| Plan: Fire paddle ball | 0.25 | 50 | | | 00437041 |
| Plan: Flamer napalm tank | 0.25 | 100 | Sold by vendor bot Phoenix, vendor bot Raider (Pleasant Valley station, R&G station, Sunnytop station), vendor bot Resin, vendor bot Wallace, and the Watoga vendor bot. | | 00530996 |
| Plan: Gamma gun electric signal carrier antennae | 0.25 | 100 | Sold by vendor bot Chad, vendor bot Phoenix, vendor bot Raider (Pleasant Valley station, R&G station, Sunnytop station), vendor bot Resin, vendor bot Responder (Lewisburg station, Sutton station), vendor bot Wallace, and the Watoga vendor bot. May be found randomly in the world near weapons workbenches. | | 00530997 |
| Plan: Gatling laser refined beta wave tuner | 0.25 | 250 | Sold by vendor bot Chad, vendor bot Phoenix, vendor bot Raider (Pleasant Valley station, R&G station, Sunnytop station), vendor bot Resin, vendor bot Responder (Lewisburg station, Sutton station), vendor bot Wallace, and the Watoga vendor bot. | | 00530891 |
| Plan: Gatling laser severe beta wave tuner | 0.25 | 250 | Sold by vendor bot Chad, vendor bot Phoenix, vendor bot Raider (Pleasant Valley station, R&G station, Sunnytop station), vendor bot Resin, vendor bot Responder (Lewisburg station, Sutton station), vendor bot Wallace, and the Watoga vendor bot. | | 00530890 |
| Plan: Gauss rifle long NV scope | 0.25 | 200 | Sold by vendor bot Phoenix, vendor bot Raider (Pleasant Valley station, R&G station, Sunnytop station), vendor bot Resin, vendor bot Wallace, and the Watoga vendor bot. | | 0052ff03 |
| Plan: Gauss rifle medium NV scope | 0.25 | 100 | Sold by vendor bot Phoenix, vendor bot Raider (Pleasant Valley station, R&G station, Sunnytop station), vendor bot Resin, vendor bot Wallace, and the Watoga vendor bot. | | 0052ff04 |
| Plan: Gauss rifle short NV scope | 0.25 | 50 | Sold by vendor bot Phoenix, vendor bot Raider (Pleasant Valley station, R&G station, Sunnytop station), vendor bot Resin, vendor bot Wallace, and the Watoga vendor bot. | | 0052ff05 |
| Plan: Glass covered shepherd's crook | 0.25 | 50 | May be dropped as a reward for completing Free Range. | | 0045ec39 |
| Plan: Handmade rifle long NV scope | 0.25 | 50 | Sold by vendor bot Chad, vendor bot Phoenix, vendor bot Raider (Pleasant Valley station, R&G station, Sunnytop station), vendor bot Resin, vendor bot Responder (Lewisburg station, Sutton station), vendor bot Wallace, and the Watoga vendor bot. | | ???????? |
| Plan: Handmade rifle medium NV scope | 0.25 | 50 | Sold by vendor bot Chad, vendor bot Raider (Pleasant Valley station, R&G station, Sunnytop station), vendor bot Resin, vendor bot Responder (Lewisburg station, Sutton station), and vendor bot Wallace. | | ???????? |
| Plan: Handmade rifle short NV scope | 0.25 | 50 | Sold by vendor bot Chad, vendor bot Raider (Pleasant Valley station, R&G station, Sunnytop station), vendor bot Resin, and vendor bot Responder (Grafton station, Lewisburg station, Sutton station). | | ???????? |
| Plan: Harpoon gun flechettes | 0.25 | 50 | Sold by vendor bot Phoenix, vendor bot Raider (Pleasant Valley station, R&G station, Sunnytop station), vendor bot Resin, vendor bot Wallace, and the Watoga vendor bot. | | ???????? |
| Plan: Hatchet electro fusion | 0.25 | 0 | | | ???????? |
| Plan: Heavy sheepsquatch club mod | 0.25 | 50 | May be dropped as a reward for completing Free Range. | | 0045ec5a |
| Plan: Heavy sheepsquatch staff mod | 0.25 | 50 | May be dropped as a reward for completing Free Range. | | 0045ec54 |
| Plan: Horned shepherd's crook | 0.25 | 50 | May be dropped as a reward for completing Free Range. | | 0045ec3a |
| Plan: Hunting rifle .38 receiver | 0.25 | 50 | Sold by vendor bot Raider (Pleasant Valley station, R&G station, Sunnytop station), vendor bot Resin, and vendor bot Responder (Grafton station). | | 0052f539 |
| Plan: Hunting rifle .50 receiver | 0.25 | 50 | Sold by vendor bot Chad, vendor bot Raider (Pleasant Valley station, R&G station, Sunnytop station), vendor bot Resin, vendor bot Responder (Lewisburg station, Sutton station), and vendor bot Wallace. | | ???????? |
| Plan: Hunting rifle critical .38 receiver | 0.25 | 100 | Sold by vendor bot Chad, vendor bot Raider (Pleasant Valley station, R&G station, Sunnytop station), vendor bot Resin, and vendor bot Responder (Grafton station, Lewisburg station, Sutton station). | | ???????? |
| Plan: Hunting rifle critical .50 receiver | 0.25 | 100 | Sold by vendor bot Chad, vendor bot Phoenix, vendor bot Raider (Pleasant Valley station, R&G station, Sunnytop station), vendor bot Resin, vendor bot Responder (Lewisburg station, Sutton station), vendor bot Wallace, and the Watoga vendor bot. | | ???????? |
| Plan: Hunting rifle hasty .38 receiver | 0.25 | 100 | Sold by vendor bot Chad, vendor bot Phoenix, vendor bot Raider (Pleasant Valley station, R&G station, Sunnytop station), vendor bot Resin, vendor bot Responder (Lewisburg station, Sutton station), vendor bot Wallace, and the Watoga vendor bot. | | ???????? |
| Plan: Hunting rifle hasty .50 receiver | 0.25 | 0 | Sold by vendor bot Phoenix, vendor bot Raider (Pleasant Valley station, R&G station, Sunnytop station), vendor bot Resin, vendor bot Wallace, and the Watoga vendor bot. | | ???????? |
| Plan: Hunting rifle long NV scope | 0.25 | 200 | Sold by vendor bot Chad, vendor bot Phoenix, vendor bot Raider (Pleasant Valley station, R&G station, Sunnytop station), vendor bot Resin, vendor bot Responder (Lewisburg station, Sutton station), vendor bot Wallace, and the Watoga vendor bot. | | ???????? |
| Plan: Hunting rifle medium NV scope | 0.25 | 100 | Sold by vendor bot Chad, vendor bot Raider (Pleasant Valley station, R&G station, Sunnytop station), vendor bot Resin, vendor bot Responder (Lewisburg station, Sutton station), and vendor bot Wallace. | | ???????? |
| Plan: Hunting rifle precise .38 receiver | 0.25 | 100 | Sold by vendor bot Chad, vendor bot Raider (Pleasant Valley station, R&G station, Sunnytop station), vendor bot Resin, and vendor bot Responder (Grafton station, Lewisburg station, Sutton station). | | ???????? |
| Plan: Hunting rifle precise .50 receiver | 0.25 | 100 | Sold by vendor bot Chad, vendor bot Phoenix, vendor bot Raider (Pleasant Valley station, R&G station, Sunnytop station), vendor bot Resin, vendor bot Responder (Lewisburg station, Sutton station), vendor bot Wallace, and the Watoga vendor bot. | | ???????? |
| Plan: Hunting rifle refined .38 receiver | 0.25 | 100 | Sold by vendor bot Chad, vendor bot Raider (Pleasant Valley station, R&G station, Sunnytop station), vendor bot Resin, and vendor bot Responder (Grafton station, Lewisburg station, Sutton station). | | ???????? |
| Plan: Hunting rifle refined .50 receiver | 0.25 | 0 | Sold by vendor bot Chad, vendor bot Phoenix, vendor bot Raider (Pleasant Valley station, R&G station, Sunnytop station), vendor bot Resin, vendor bot Responder (Lewisburg station, Sutton station), vendor bot Wallace, and the Watoga vendor bot. | | ???????? |
| Plan: Hunting rifle Scorched killer's receiver | 0.25 | 150 | Obtained from the Fire Breathers master terminal. Sold by vendor bot Chad, vendor bot Phoenix, vendor bot Raider (Pleasant Valley station, R&G station, Sunnytop station), vendor bot Resin, vendor bot Responder (Lewisburg station, Sutton station), vendor bot Wallace, and the Watoga vendor bot. | | 0031ea55 |
| Plan: Hunting rifle short NV scope | 0.25 | 50 | Sold by vendor bot Chad, vendor bot Raider (Pleasant Valley station, R&G station, Sunnytop station, Sutton station), vendor bot Resin, and vendor bot Responder (Grafton station, Lewisburg station). | | ???????? |
| Plan: Laser gun aligned automatic barrel | 0.25 | 150 | Sold by vendor bot Chad, vendor bot Raider (Pleasant Valley station, R&G station, Sunnytop station), vendor bot Resin, vendor bot Responder (Lewisburg station, Sutton station), and vendor bot Wallace. | | 0052da4f |
| Plan: Laser gun aligned automatic barrel | 0.25 | 250 | Sold by vendor bot Chad, vendor bot Raider (Pleasant Valley station, R&G station, Sunnytop station), vendor bot Resin, vendor bot Responder (Lewisburg station, Sutton station), and vendor bot Wallace. | | 0052aec2 |
| Plan: Laser gun long NV scope | 0.25 | 200 | Sold by vendor bot Chad, vendor bot Phoenix, vendor bot Raider (Pleasant Valley station, R&G station, Sunnytop station, Sutton station), vendor bot Resin, vendor bot Responder (Lewisburg station), vendor bot Wallace, and the Watoga vendor bot. | | ???????? |
| Plan: Laser gun medium NV scope | 0.25 | 100 | Sold by vendor bot Chad, vendor bot Raider (Pleasant Valley station, R&G station, Sunnytop station, Sutton station), vendor bot Resin, vendor bot Responder (Lewisburg station), and vendor bot Wallace. | | ???????? |
| Plan: Laser gun medium scope | 0.25 | 0 | | | ???????? |
| Plan: Laser gun refined beta wave tuner | 0.25 | 150 | Sold by vendor bot Chad, vendor bot Phoenix, vendor bot Raider (Pleasant Valley station, R&G station, Sunnytop station, Sutton station), vendor bot Resin, vendor bot Responder (Lewisburg station), vendor bot Wallace, and the Watoga vendor bot. | | ???????? |
| Plan: Laser gun severe beta wave tuner | 0.25 | 150 | Sold by vendor bot Chad, vendor bot Phoenix, vendor bot Raider (Pleasant Valley station, R&G station, Sunnytop station, Sutton station), vendor bot Resin, vendor bot Responder (Lewisburg station), vendor bot Wallace, and the Watoga vendor bot. | | ???????? |
| Plan: Laser gun short NV scope | 0.25 | 50 | Sold by vendor bot Chad, vendor bot Raider (Pleasant Valley station, R&G station, Sunnytop station, Sutton station), vendor bot Resin, and vendor bot Responder (Grafton station, Lewisburg station). | | ???????? |
| Plan: Laser gun tuned beta wave tuner | 0.25 | 150 | Sold by vendor bot Chad, vendor bot Phoenix, vendor bot Raider (Pleasant Valley station, R&G station, Sunnytop station, Sutton station), vendor bot Resin, vendor bot Responder (Lewisburg station), vendor bot Wallace, and the Watoga vendor bot. | | ???????? |
| Plan: Laser musket long NV scope | 0.25 | 50 | | | 0052caaf |
| Plan: Laser musket medium NV scope | 0.25 | 50 | | | 0052cab0 |
| Plan: Laser musket short NV scope | 0.25 | 50 | | | 0052cab1 |
| Plan: Lever gun long NV scope | 0.25 | 0 | Sold by vendor bot Phoenix, vendor bot Raider (Pleasant Valley station, R&G station, Sunnytop station), vendor bot Resin, vendor bot Wallace, and the Watoga vendor bot. | | ???????? |
| Plan: Lever gun medium NV scope | 0.25 | 50 | Sold by vendor bot Phoenix, vendor bot Raider (Pleasant Valley station, R&G station, Sunnytop station), vendor bot Resin, vendor bot Wallace, and the Watoga vendor bot. | | ???????? |
| Plan: Lever gun Scorched killer's receiver | 0.25 | 150 | Obtained from the Fire Breathers master terminal. | | 0050f87a |
| Plan: Lever gun short NV scope | 0.25 | 50 | Sold by vendor bot Chad, vendor bot Phoenix, vendor bot Raider (Pleasant Valley station, R&G station, Sunnytop station, Sutton station), vendor bot Resin, vendor bot Responder (Lewisburg station), vendor bot Wallace, and the Watoga vendor bot. | | ???????? |
| Plan: Long night vision scope | 0.25 | 50 | | | 0052af9a |
| Plan: Machete sacrificial blade | 0.25 | 0 | | | ???????? |
| Plan: Medium night vision scope | 0.25 | 50 | | | 0052af9b |
| Plan: Minigun tri barrel | 0.25 | 150 | Sold by vendor bot Phoenix, vendor bot Raider (Pleasant Valley station, R&G station, Sunnytop station), vendor bot Resin, vendor bot Wallace, and the Watoga vendor bot. | | ???????? |
| Plan: Missile launcher NV scope | 0.25 | 200 | Sold by vendor bot Chad, vendor bot Phoenix, vendor bot Raider (Pleasant Valley station, R&G station, Sunnytop station), vendor bot Resin, vendor bot Responder (Lewisburg station, Sutton station), vendor bot Wallace, and the Watoga vendor bot. | | ???????? |
| Plan: Missile launcher quad barrel | 0.25 | 250 | Sold by vendor bot Phoenix, vendor bot Raider (Pleasant Valley station, R&G station, Sunnytop station), vendor bot Resin, vendor bot Wallace, and the Watoga vendor bot. | | ???????? |
| Plan: Missile launcher targeting computer | 0.25 | 50 | Sold by vendor bot Phoenix, vendor bot Raider (Pleasant Valley station, R&G station, Sunnytop station), vendor bot Resin, vendor bot Wallace, and the Watoga vendor bot. | | ???????? |
| Plan: Missile launcher triple barrel | 0.25 | 250 | Sold by vendor bot Chad, vendor bot Phoenix, vendor bot Raider (Pleasant Valley station, R&G station, Sunnytop station, Sutton station), vendor bot Resin, vendor bot Responder (Lewisburg station), vendor bot Wallace, and the Watoga vendor bot. | | ???????? |
| Plan: Pioneer Scout Bowie knife paint | 0.25 | 100 | May be dropped as a reward for completing Operation Tidy. | | 003fbb9d |
| Plan: Pipe bolt-action .38 receiver | 0.25 | 0 | Sold by vendor bot Raider (Pleasant Valley station, R&G station, Sunnytop station), vendor bot Resin, and vendor bot Responder (Grafton station). | | ???????? |
| Plan: Pipe gun automatic .38 receiver | 0.25 | 100 | Sold by vendor bot Chad, vendor bot Raider (Pleasant Valley station, R&G station, Sunnytop station), vendor bot Resin, and vendor bot Responder (Grafton station, Lewisburg station, Sutton station). | | ???????? |
| Plan: Pipe bolt-action critical .38 receiver | 0.25 | 100 | Sold by vendor bot Raider (Pleasant Valley station, R&G station, Sunnytop station), vendor bot Resin, and vendor bot Responder (Grafton station). May be found randomly in the world. | | ???????? |
| Plan: Pipe bolt-action hasty .38 receiver | 0.25 | 100 | Sold by vendor bot Raider (Pleasant Valley station, R&G station, Sunnytop station), vendor bot Resin, and vendor bot Responder (Grafton station). | | ???????? |
| Plan: Pipe bolt-action long night vision scope | 0.25 | 0 | Sold by vendor bot Chad, vendor bot Phoenix, vendor bot Raider (Pleasant Valley station, R&G station, Sunnytop station), vendor bot Resin, vendor bot Responder (Lewisburg station, Sutton station), vendor bot Wallace, and the Watoga vendor bot. | | ???????? |
| Plan: Pipe bolt-action medium night vision scope | 0.25 | 100 | Sold by vendor bot Chad, vendor bot Raider (Pleasant Valley station, R&G station, Sunnytop station, Sutton station), vendor bot Resin, vendor bot Responder (Lewisburg station), and vendor bot Wallace. | | ???????? |
| Plan: Pipe bolt-action precise .38 receiver | 0.25 | 0 | Sold by vendor bot Raider (Pleasant Valley station, R&G station, Sunnytop station), vendor bot Resin, and vendor bot Responder (Grafton station) | | ???????? |
| Plan: Pipe bolt-action refined .38 receiver | 0.25 | 100 | Sold by vendor bot Raider (Pleasant Valley station, R&G station, Sunnytop station), vendor bot Resin, and vendor bot Responder (Grafton station). | | ???????? |
| Plan: Pipe bolt-action short night vision scope | 0.25 | 50 | Sold by vendor bot Chad, vendor bot Raider (Pleasant Valley station, R&G station, Sunnytop station, Sutton station), vendor bot Resin, and vendor bot Responder (Grafton station, Lewisburg station). | | ???????? |
| Plan: Pipe gun .45 receiver | 0.25 | 50 | Sold by vendor bot Raider (Pleasant Valley station, R&G station, Sunnytop station), vendor bot Resin, and vendor bot Responder (Grafton station) | | ???????? |
| Plan: Pipe gun automatic mod | 0.25 | 0 | | | ???????? |
| Plan: Pipe gun critical .45 receiver | 0.25 | 100 | Sold by vendor bot Chad, vendor bot Raider (Pleasant Valley station, R&G station, Sunnytop station), vendor bot Resin, and vendor bot Responder (Grafton station, Lewisburg station, Sutton station). May be found randomly in the world. | | ???????? |
| Plan: Pipe gun hasty .45 receiver | 0.25 | 100 | Sold by vendor bot Chad, vendor bot Raider (Pleasant Valley station, R&G station, Sunnytop station, Sutton station), vendor bot Resin, and vendor bot Responder (Grafton station, Lewisburg station). | | ???????? |
| Plan: Pipe gun long night vision scope | 0.25 | 200 | Sold by vendor bot Chad, vendor bot Phoenix, vendor bot Raider (Pleasant Valley station, R&G station, Sunnytop station, Sutton station), vendor bot Resin, vendor bot Responder (Lewisburg station), vendor bot Wallace, and the Watoga vendor bot. | | ???????? |
| Plan: Pipe gun medium night vision scope | 0.25 | 100 | Sold by vendor bot Chad, vendor bot Raider (Pleasant Valley station, R&G station, Sunnytop station, Sutton station), vendor bot Resin, vendor bot Responder (Lewisburg station), and vendor bot Wallace. | | ???????? |
| Plan: Pipe gun precise .45 receiver | 0.25 | 100 | Sold by vendor bot Chad, vendor bot Raider (Pleasant Valley station, R&G station, Sunnytop station), vendor bot Resin, and vendor bot Responder (Grafton station, Lewisburg station, Sutton station). | | ???????? |
| Plan: Pipe gun refined .45 receiver | 0.25 | 0 | Sold by vendor bot Chad, vendor bot Raider (Pleasant Valley station, R&G station, Sunnytop station), vendor bot Resin, and vendor bot Responder (Grafton station, Lewisburg station, Sutton station). | | ???????? |
| Plan: Pipe gun short night vision scope | 0.25 | 50 | Sold by vendor bot Chad, vendor bot Raider (Pleasant Valley station, R&G station, Sunnytop station), vendor bot Resin, and vendor bot Responder (Grafton station, Lewisburg station, Sutton station). | | ???????? |
| Plan: Pipe revolver .38 receiver | 0.25 | 50 | Sold by vendor bot Raider (Pleasant Valley station, R&G station, Sunnytop station), vendor bot Resin, and vendor bot Responder (Grafton station). | | ???????? |
| Plan: Pipe revolver critical .38 receiver | 0.25 | 100 | Sold by vendor bot Raider (Pleasant Valley station, R&G station, Sunnytop station), vendor bot Resin, and vendor bot Responder (Grafton station). | | ???????? |
| Plan: Pipe revolver hasty .38 receiver | 0.25 | 100 | Sold by vendor bot Raider (Pleasant Valley station, R&G station, Sunnytop station), vendor bot Resin, and vendor bot Responder (Grafton station). | | ???????? |
| Plan: Pipe revolver long NV scope | 0.25 | 200 | Sold by vendor bot Chad, vendor bot Phoenix, vendor bot Raider (Pleasant Valley station, R&G station, Sunnytop station), vendor bot Resin, vendor bot Responder (Lewisburg station, Sutton station), vendor bot Wallace, and the Watoga vendor bot. | | ???????? |
| Plan: Pipe revolver medium NV scope | 0.25 | 100 | Sold by vendor bot Chad, vendor bot Raider (Pleasant Valley station, R&G station, Sunnytop station), vendor bot Resin, vendor bot Responder (Lewisburg station, Sutton station), and vendor bot Wallace. | | ???????? |
| Plan: Pipe revolver precise .38 receiver | 0.25 | 0 | Sold by vendor bot Raider (Pleasant Valley station, R&G station, Sunnytop station), vendor bot Resin, and vendor bot Responder (Grafton station). | | ???????? |
| Plan: Pipe revolver refined .38 receiver | 0.25 | 100 | Sold by vendor bot Raider (Pleasant Valley station, R&G station, Sunnytop station), vendor bot Resin, and vendor bot Responder (Grafton station). May be found in duffle bags. | | ???????? |
| Plan: Pipe revolver short NV scope | 0.25 | 50 | Sold by vendor bot Chad, vendor bot Raider (Pleasant Valley station, R&G station, Sunnytop station, Sutton station), vendor bot Resin, and vendor bot Responder (Grafton station, Lewisburg station). | | ???????? |
| Plan: Pitchfork flamer | 0.25 | 0 | | | ???????? |
| Plan: Plasma gun calibrated beta wave tuner | 0.25 | 0 | Sold by vendor bot Chad, vendor bot Phoenix, vendor bot Raider (Pleasant Valley station, R&G station, Sunnytop station), vendor bot Resin, vendor bot Responder (Lewisburg station, Sutton station), vendor bot Wallace, and the Watoga vendor bot. | | ???????? |
| Plan: Plasma gun long NV scope | 0.25 | 0 | Sold by vendor bot Chad, vendor bot Phoenix, vendor bot Raider (Pleasant Valley station, R&G station, Sunnytop station), vendor bot Resin, vendor bot Responder (Lewisburg station, Sutton station), vendor bot Wallace, and the Watoga vendor bot. | | ???????? |
| Plan: Plasma gun medium NV scope | 0.25 | 0 | Sold by vendor bot Chad, vendor bot Raider (Pleasant Valley station, R&G station, Sunnytop station), vendor bot Resin, vendor bot Responder (Lewisburg station, Sutton station), and vendor bot Wallace. | | ???????? |
| Plan: Plasma gun refined beta wave tuner | 0.25 | 0 | Sold by vendor bot Chad, vendor bot Phoenix, vendor bot Raider (Pleasant Valley station, R&G station, Sunnytop station), vendor bot Resin, vendor bot Responder (Lewisburg station, Sutton station), vendor bot Wallace, and the Watoga vendor bot. | | ???????? |
| Plan: Plasma gun short NV scope | 0.25 | 0 | Sold by vendor bot Chad, vendor bot Raider (Pleasant Valley station, R&G station, Sunnytop station), vendor bot Resin, and vendor bot Responder (Grafton station, Lewisburg station, Sutton station). | | ???????? |
| Plan: Plasma gun stabilized splitter | 0.25 | 0 | Sold by vendor bot Raider (Pleasant Valley station, R&G station, Sunnytop station), vendor bot Resin, and vendor bot Responder (Grafton station). | | ???????? |
| Plan: Plasma gun stablilized flamer barrel | 0.25 | 0 | Sold by vendor bot Chad, vendor bot Raider (Pleasant Valley station, R&G station, Sunnytop station), vendor bot Resin, vendor bot Responder (Lewisburg station, Sutton station), and vendor bot Wallace. | | ???????? |
| Plan: Plasma gun true flamer barrel | 0.25 | 0 | Sold by vendor bot Chad, vendor bot Raider (Pleasant Valley station, R&G station, Sunnytop station), vendor bot Resin, vendor bot Responder (Lewisburg station, Sutton station), and vendor bot Wallace. | | ???????? |
| Plan: Plasma gun true splitter | 0.25 | 0 | Sold by vendor bot Raider (Pleasant Valley station, R&G station, Sunnytop station), vendor bot Resin, and vendor bot Responder (Grafton station). | | ???????? |
| Plan: Poisoned sheepsquatch club mod | 0.25 | 50 | May be dropped as a reward for completing Free Range. | | 0045ec5b |
| Plan: Poisoned sheepsquatch staff mod | 0.25 | 50 | May be dropped as a reward for completing Free Range. | | 0045ec55 |
| Plan: Powerfist heating coil | 0.25 | 0 | | | ???????? |
| Plan: Prime .44 receiver | 0.25 | 500 | May be dropped by scorchbeasts or the scorchbeast queen. | | ???????? |
| Plan: Prime 10mm receiver | 0.25 | 500 | May be dropped by scorchbeasts or the scorchbeast queen. | | ???????? |
| Plan: Prime 10mm SMG receiver | 0.25 | 500 | May be dropped by scorchbeasts or the scorchbeast queen. | | ???????? |
| Plan: Prime 50 cal machine gun receiver | 0.25 | 500 | May be dropped by scorchbeasts or the scorchbeast queen. | | ???????? |
| Plan: Prime assault rifle receiver | 0.25 | 500 | May be dropped by scorchbeasts or the scorchbeast queen. | | ???????? |
| Plan: Prime automatic 10mm receiver | 0.25 | 500 | May be dropped by scorchbeasts or the scorchbeast queen. | | ???????? |
| Plan: Prime automatic assault rifle receiver | 0.25 | 500 | May be dropped by scorchbeasts or the scorchbeast queen. | | ???????? |
| Plan: Prime automatic combat rifle receiver | 0.25 | 500 | May be dropped by scorchbeasts or the scorchbeast queen. | | ???????? |
| Plan: Prime automatic handmade rifle receiver | 0.25 | 500 | May be dropped by scorchbeasts or the scorchbeast queen. | | ???????? |
| Plan: Prime automatic pipe gun receiver | 0.25 | 500 | May be dropped by scorchbeasts or the scorchbeast queen. | | ???????? |
| Plan: Prime automatic radium rifle receiver | 0.25 | 500 | May be dropped by scorchbeasts or the scorchbeast queen. | | ???????? |
| Plan: Prime combat rifle receiver | 0.25 | 500 | May be dropped by scorchbeasts or the scorchbeast queen. | | ???????? |
| Plan: Prime combat shotgun receiver | 0.25 | 500 | May be dropped by scorchbeasts or the scorchbeast queen. | | ???????? |
| Plan: Prime crossbow receiver | 0.25 | 500 | May be dropped by scorchbeasts or the scorchbeast queen. | | ???????? |
| Plan: Prime double-barrel shotgun receiver | 0.25 | 500 | May be dropped by scorchbeasts or the scorchbeast queen. | | ???????? |
| Plan: Prime Enclave plasma gun receiver | 0.25 | 500 | May be dropped by scorchbeasts or the scorchbeast queen. | | ???????? |
| Plan: Prime Gatling gun receiver | 0.25 | 500 | May be dropped by scorchbeasts or the scorchbeast queen. | | ???????? |
| Plan: Prime Gatling laser receiver | 0.25 | 500 | May be dropped by scorchbeasts or the scorchbeast queen. | | ???????? |
| Plan: Prime Gatling plasma receiver | 0.25 | 500 | May be dropped by scorchbeasts or the scorchbeast queen. | | ???????? |
| Plan: Prime Gauss rifle capacitors | 0.25 | 500 | May be dropped by scorchbeasts or the scorchbeast queen. | | ???????? |
| Plan: Prime handmade rifle receiver | 0.25 | 500 | May be dropped by scorchbeasts or the scorchbeast queen. | | ???????? |
| Plan: Prime hunting rifle receiver | 0.25 | 500 | May be dropped by scorchbeasts or the scorchbeast queen. | | ???????? |
| Plan: Prime laser gun receiver | 0.25 | 500 | May be dropped by scorchbeasts or the scorchbeast queen. | | ???????? |
| Plan: Prime lever gun receiver | 0.25 | 500 | May be dropped by scorchbeasts or the scorchbeast queen. | | ???????? |
| Plan: Prime light machine gun receiver | 0.25 | 500 | May be dropped by scorchbeasts or the scorchbeast queen. | | ???????? |
| Plan: Prime minigun barrel | 0.25 | 500 | May be dropped by scorchbeasts or the scorchbeast queen. | | ???????? |
| Plan: Prime pipe bolt-action receiver | 0.25 | 500 | May be dropped by scorchbeasts or the scorchbeast queen. | | ???????? |
| Plan: Prime pipe gun receiver | 0.25 | 500 | May be dropped by scorchbeasts or the scorchbeast queen. | | ???????? |
| Plan: Prime pipe revolver receiver | 0.25 | 500 | May be dropped by scorchbeasts or the scorchbeast queen. | | ???????? |
| Plan: Prime plasma gun capacitor | 0.25 | 500 | May be dropped by scorchbeasts or the scorchbeast queen. | | ???????? |
| Plan: Prime pump action shotgun receiver | 0.25 | 500 | May be dropped by scorchbeasts or the scorchbeast queen. | | ???????? |
| Plan: Prime radium rifle receiver | 0.25 | 500 | May be dropped by scorchbeasts or the scorchbeast queen. | | ???????? |
| Plan: Prime railway rifle receiver | 0.25 | 500 | May be dropped by scorchbeasts or the scorchbeast queen. | | ???????? |
| Plan: Prime single action revolver receiver | 0.25 | 500 | May be dropped by scorchbeasts or the scorchbeast queen. | | ???????? |
| Plan: Prime submachine gun receiver | 0.25 | 500 | May be dropped by scorchbeasts or the scorchbeast queen. | | ???????? |
| Plan: Prime ultracite Gatling laser receiver | 0.25 | 500 | May be dropped by scorchbeasts or the scorchbeast queen. | | ???????? |
| Plan: Prime ultracite laser gun receiver | 0.25 | 500 | May be dropped by scorchbeasts or the scorchbeast queen. | | ???????? |
| Plan: Prime western revolver receiver | 0.25 | 500 | May be dropped by scorchbeasts or the scorchbeast queen. | | ???????? |
| Plan: ProSnap Deluxe 105mm lens | 0.25 | 50 | Quest reward for Bucket List. | | 003f1212 |
| Plan: ProSnap Deluxe 200mm lens | 0.25 | 50 | | | 003f1213 |
| Plan: ProSnap Deluxe night-vision lens | 0.25 | 5 | Sold by the Possum vending machine. | | 003f1214 |
| Plan: ProSnap Deluxe targeting lens | 0.25 | 50 | | | 003f1215 |
| Plan: Puncturing pole hook | 0.25 | 0 | | | ???????? |
| Plan: Radium rifle long NV scope | 0.25 | 0 | Sold by vendor bot Phoenix, vendor bot Raider (Pleasant Valley station, R&G station, Sunnytop station), vendor bot Resin, vendor bot Wallace, and the Watoga vendor bot. | | ???????? |
| Plan: Radium rifle medium NV scope | 0.25 | 0 | Sold by vendor bot Phoenix, vendor bot Raider (Pleasant Valley station, R&G station, Sunnytop station), vendor bot Resin, vendor bot Wallace, and the Watoga vendor bot. | | ???????? |
| Plan: Radium rifle short NV scope | 0.25 | 0 | Sold by vendor bot Phoenix, vendor bot Raider (Pleasant Valley station, R&G station, Sunnytop station), vendor bot Resin, vendor bot Wallace, and the Watoga vendor bot. | | ???????? |
| Plan: Railway automatic piston receiver | 0.25 | 0 | Sold by vendor bot Phoenix, vendor bot Raider (Pleasant Valley station, R&G station, Sunnytop station), vendor bot Resin, vendor bot Wallace, and the Watoga vendor bot. | | ???????? |
| Plan: Railway rifle long NV scope | 0.25 | 200 | Sold by vendor bot Phoenix, vendor bot Raider (Pleasant Valley station, R&G station, Sunnytop station), vendor bot Resin, vendor bot Wallace, and the Watoga vendor bot. May be found randomly in the world near weapons workbenches. | | ???????? |
| Plan: Railway rifle medium NV scope | 0.25 | 0 | Sold by vendor bot Phoenix, vendor bot Raider (Pleasant Valley station, R&G station, Sunnytop station), vendor bot Resin, vendor bot Wallace, and the Watoga vendor bot. | | ???????? |
| Plan: Railway rifle short NV scope | 0.25 | 0 | Sold by vendor bot Phoenix, vendor bot Raider (Pleasant Valley station, R&G station, Sunnytop station), vendor bot Resin, vendor bot Wallace, and the Watoga vendor bot. | | ???????? |
| Plan: Ripper extended blade | 0.25 | 0 | | | ???????? |
| Plan: Salty Tenderizer mod | 0.25 | 50 | May be dropped as a reward for completing Grahm's Meat-Cook. | | ???????? |
| Plan: Shishkebab extra flame jets | 0.25 | 0 | | | ???????? |
| Plan: Short night vision scope | 0.25 | 50 | | | 0052af9c |
| Plan: Spicy Tenderizer mod | 0.25 | 50 | May be dropped as a reward for completing Grahm's Meat-Cook. | | ???????? |
| Plan: Single-action revolver ivory grip | 0.25 | 0 | Sold by vendor bot Mack, vendor bot Bob, vendor bot Responder (Charleston station, Morgantown station), and vendor bot Raider (Sutton station). | | ???????? |
| Plan: Ski sword skate blade | 0.25 | 0 | | | ???????? |
| Plan: Sledgehammer heavy searing sharp rocket | 0.25 | 0 | | | ???????? |
| Plan: Sledgehammer heavy sharp rocket | 0.25 | 0 | | | ???????? |
| Plan: Sledgehammer heavy spiked rocket | 0.25 | 0 | | | ???????? |
| Plan: SMG armor piercing receiver | 0.25 | 0 | Sold by vendor bot Chad, vendor bot Raider (Pleasant Valley station, R&G station, Sunnytop station), vendor bot Resin, and vendor bot Responder (Grafton station, Lewisburg station, Sutton station). | | ???????? |
| Plan: SMG hardened receiver | 0.25 | 100 | Sold by vendor bot Chad, vendor bot Raider (Pleasant Valley station, R&G station, Sunnytop station), vendor bot Resin, vendor bot Responder (Lewisburg station, Sutton station), and vendor bot Wallace. | | ???????? |
| Plan: SMG Scorched killer's receiver | 0.25 | 150 | Obtained from the Fire Breathers master terminal. | | 0050f87c |
| Plan: Spiked paddle ball | 0.25 | 50 | | | 00437042 |
| Plan: Spiked shepherd's crook | 0.25 | 50 | May be dropped as a reward for completing Free Range. | | 0045ec3c |
| Plan: Spiked walking cane | 0.25 | 50 | | | ???????? |
| Plan: Switchblade serrated blade | 0.25 | 0 | | | ???????? |
| Plan: Syringer long NV scope | 0.25 | 0 | Sold by vendor bot Chad, vendor bot Phoenix, vendor bot Raider (Pleasant Valley station, R&G station, Sunnytop station), vendor bot Resin, vendor bot Responder (Lewisburg station, Sutton station), vendor bot Wallace, and the Watoga vendor bot. | | ???????? |
| Plan: Syringer medium NV scope | 0.25 | 0 | Sold by vendor bot Chad, vendor bot Raider (Pleasant Valley station, R&G station, Sunnytop station), vendor bot Resin, vendor bot Responder (Lewisburg station, Sutton station), and vendor bot Wallace. | | ???????? |
| Plan: Syringer short NV scope | 0.25 | 0 | Sold by vendor bot Chad, vendor bot Raider (Pleasant Valley station, R&G station, Sunnytop station), vendor bot Resin, and vendor bot Responder (Grafton station, Lewisburg station, Sutton station). | | ???????? |
| Plan: Tesla rifle charging shotgun barrel | 0.25 | 50 | Sold by vendor bot Raider (Pleasant Valley station, R&G station, Sunnytop station), vendor bot Resin, vendor bot Wallace, and the Watoga vendor bot. May be found near weapons workbenches. | | ???????? |
| Plan: Toothed shepherd's crook | 0.25 | 50 | May be dropped as a reward for completing Free Range. | | 0045ec3d |
| Plan: Ultracite aligned automatic barrel | 0.25 | 250 | Sold by vendor bot Phoenix, vendor bot Raider (Pleasant Valley station, R&G station, Sunnytop station), vendor bot Resin, vendor bot Wallace, and the Watoga vendor bot. | | ???????? |
| Plan: Ultracite Gatling refined beta wave tuner | 0.25 | 0 | Sold by vendor bot Phoenix, vendor bot Raider (Pleasant Valley station, R&G station, Sunnytop station), vendor bot Resin, vendor bot Wallace, and the Watoga vendor bot. | | ???????? |
| Plan: Ultracite Gatling severe beta wave tuner | 0.25 | 0 | Sold by vendor bot Phoenix, vendor bot Raider (Pleasant Valley station, R&G station, Sunnytop station), vendor bot Resin, vendor bot Wallace, and the Watoga vendor bot. | | ???????? |
| Plan: Ultracite laser refined beta wave tuner | 0.25 | 250 | Sold by vendor bot Phoenix, vendor bot Raider (Pleasant Valley station, R&G station, Sunnytop station), vendor bot Resin, vendor bot Wallace, and the Watoga vendor bot. | | ???????? |
| Plan: Ultracite laser severe beta wave tuner | 0.25 | 0 | Sold by vendor bot Phoenix, vendor bot Raider (Pleasant Valley station, R&G station, Sunnytop station), vendor bot Resin, vendor bot Wallace, and the Watoga vendor bot. | | ???????? |
| Plan: Ultracite laser tuned beta wave tuner | 0.25 | 0 | Sold by vendor bot Phoenix, vendor bot Raider (Pleasant Valley station, R&G station, Sunnytop station), vendor bot Resin, vendor bot Wallace, and the Watoga vendor bot. | | ???????? |
| Plan: Weaponized Nuka-Cola Cherry paddle ball | 0.25 | 50 | | | 0043703e |
| Plan: Weaponized Nuka-Cola paddle ball | 0.25 | 50 | | | 0043703f |
| Plan: Weaponized Nuka-Cola Quantum paddle ball | 0.25 | 50 | | | 00437040 |
Name
Weight
Value
Related quest/location
Random drop
Base ID
Raider armor
Plan: Light raider arms
0.25
0

????????

Plan: Light raider legs
0.25
0

????????

Plan: Light raider torso
0.25
0

????????

Plan: Sturdy raider arms
0.25
0

????????

Plan: Sturdy raider legs
0.25
0

????????

Plan: Sturdy raider torso
0.25
0

????????

Plan: Heavy raider arms
0.25
0

????????

Plan: Heavy raider legs
0.25
0

????????

Plan: Heavy raider torso
0.25
0

????????

Leather armor
Plan: Light leather arms
0.25
0

????????

Plan: Light leather legs
0.25
0

????????

Plan: Light leather torso
0.25
0

????????

Plan: Sturdy leather arms
0.25
100
Sold by vendor bot Chad, vendor bot Greg, vendor bot Mack, vendor bot Bob, and vendor bot Responder (Lewisburg station, Charleston station, Grafton station, Welch station, Morgantown station).

????????

Plan: Sturdy leather legs
0.25
0
Sold by vendor bot Chad, vendor bot Greg, vendor bot Mack, vendor bot Bob, and vendor bot Responder (Lewisburg station, Charleston station, Grafton station, Morgantown station, Welch station).

????????

Plan: Sturdy leather torso
0.25
100
Sold by vendor bot Chad, vendor bot Greg, vendor bot Mack, vendor bot Bob, and vendor bot Responder (Lewisburg station, Charleston station, Grafton station, Morgantown station, Welch station).

????????

Plan: Heavy leather arms
0.25
0
Sold by vendor bot Chad, vendor bot Greg, vendor bot Mack, vendor bot Bob, and vendor bot Responder (Lewisburg station, Charleston station, Grafton station, Morgantown station, Welch station).

????????

Plan: Heavy leather legs
0.25
0
Sold by vendor bot Chad, vendor bot Greg, vendor bot Mack, vendor bot Bob, and vendor bot Responder (Lewisburg station, Charleston station, Grafton station, Morgantown station, Welch station).

????????

Plan: Heavy leather torso
0.25
0
Sold by vendor bot Chad, vendor bot Greg, vendor bot Mack, vendor bot Bob, and vendor bot Responder (Lewisburg station, Charleston station, Grafton station, Morgantown station, Welch station).

????????

Metal armor
Plan: Light metal arms
0.25
150
May be found in steamer trunks.

????????

Plan: Light metal legs
0.25
150

????????

Plan: Light metal torso
0.25
0

????????

Plan: Sturdy metal arms
0.25
0

????????

Plan: Sturdy metal legs
0.25
0

????????

Plan: Sturdy metal torso
0.25
0

????????

Plan: Heavy metal arms
0.25
0

????????

Plan: Heavy metal legs
0.25
0

????????

Plan: Heavy metal torso
0.25
0

????????

Trapper armor
Plan: Trapper arms
0.25
0

????????

Plan: Trapper legs
0.25
225

????????

Plan: Trapper torso
0.25
225

????????

Combat armor
Plan: Light combat arms
0.25
300
Sold by the Free States vendor, Grahm, shopping mall vendor, vendor bot Wallace, and the Watoga vendor bot.

????????

Plan: Light combat legs
0.25
300
Sold by the Free States vendor, Grahm, shopping mall vendor, vendor bot Wallace and the Watoga vendor bot.

????????

Plan: Light combat torso
0.25
300
Sold by the Free States vendor, Grahm, shopping mall vendor, vendor bot Wallace and the Watoga vendor bot.

????????

Plan: Sturdy combat arms
0.25
0
Sold by the Free States vendor, Grahm, shopping mall vendor, vendor bot Wallace and the Watoga vendor bot.

????????

Plan: Sturdy combat legs
0.25
0
Sold by the Free States vendor, Grahm, shopping mall vendor, vendor bot Wallace and the Watoga vendor bot.

????????

Plan: Sturdy combat torso
0.25
0
Sold by the Free States vendor, Grahm, shopping mall vendor, vendor bot Wallace and the Watoga vendor bot.

????????

Plan: Heavy combat arms
0.25
0
Sold by the Free States vendor, Grahm, shopping mall vendor, vendor bot Wallace, and Watoga vendor bot.

????????

Plan: Heavy combat legs
0.25
0
Sold by the Free States vendor, Grahm, shopping mall vendor and Watoga vendor bot.

????????

Plan: Heavy combat torso
0.25
0
Sold by the Free States vendor, Grahm, shopping mall vendor and Watoga vendor bot.

????????

Robot armor
Plan: Light robot arms
0.25
0

????????

Plan: Light robot legs
0.25
0

????????

Plan: Light robot torso
0.25
0

????????

Plan: Sturdy robot arms
0.25
0

????????

Plan: Sturdy robot legs
0.25
0
Found randomly in the world.

????????

Plan: Sturdy robot torso
0.25
0

????????

Plan: Heavy robot right arms
0.25
700
Found randomly in the world.

004385fd

Plan: Heavy robot legs
0.25
700
Found randomly in the world.

004385fe

Plan: Heavy robot torso
0.25
0

????????

Marine armor
Plan: Marine arms
0.25
1200

????????

Plan: Marine legs
0.25
1200

????????

Plan: Marine tactical helmet
0.25
50

????????

Plan: Marine torso
0.25
1200

????????

Clothing/Underarmor
Plan: BOS officer uniform
0.25
50

00313516

Plan: Fasnacht beret
0.25
50

003f4b2c

Plan: Flannel shirt and jeans
0.25
50
Found randomly in the world.

003132cb

Plan: Harness
0.25
0
Sold by vendor bot Raider (Pleasant Valley station, Sunnytop station, Sutton station).

????????

Plan: Long johns
0.25
0
Sold by the raiders vendor, vendor bot Resin, and vendor bot Raider (Sutton station, Pleasant Valley station).

????????

Plan: Marine wetsuit
0.25
50

003132cc

Plan: Raider leathers
0.25
0
Sold by vendor bot Raider (Sutton station, R&G station).

????????

Plan: Road leathers
0.25
0
Sold by vendor bot Raider (Sutton station).

????????

Plan: Skeleton costume
0.25
50
May spawn on the Pumpkin House Revealed random encounter.

003a1789

Plan: Union outfit
0.25
50

003a1781

Plan: Vault 63 jumpsuit
0.25
50

00313390

Plan: Vault 76 jumpsuit
0.25
50
May be found in Flatwoods, at The Giant Teapot, etc.

????????

Plan: Vault 94 jumpsuit
0.25
50

00313493

Plan: Vault-Tec jumpsuit
0.25
0

????????

Plan: Witch costume
0.25
50
May spawn on the Pumpkin House Revealed random encounter.

003a1788
Armor mods
Edit
| Name | Weight | Value | Related quest/location | Random drop | Base ID |
| --- | --- | --- | --- | --- | --- |
| Plan: Aqua backpack material | 0.25 | 120 | | | 0046a3a9 |
| Plan: Backpack armor-plated mod | 0.25 | 5 | Sold by the Possum vending machine. | | 0046a3a5 |
| Plan: Backpack high capacity mod | 0.25 | 8 | Sold by the Possum vending machine. | | 0046a3a6 |
| Plan: Backpack insulated mod | 0.25 | 5 | Sold by the Possum vending machine. | | 0046a3a7 |
| Plan: Backpack lead lined mod | 0.25 | 5 | Sold by the Possum vending machine. | | 0042c55e |
| Plan: Backpack refrigerated mod | 0.25 | 8 | Sold by the Possum vending machine. | | 0046a3a8 |
| Plan: BioCommMesh combat armor lining | 0.25 | 0 | Sold by vendor bot Responder (Grafton station). | | ???????? |
| Plan: BioCommMesh leather armor lining | 0.25 | 0 | Sold by vendor bot Raider (Pleasant Valley station, R&G station, Sunnytop station), vendor bot Resin, and vendor bot Responder (Grafton station). | | ???????? |
| Plan: BioCommMesh metal armor lining | 0.25 | 0 | Sold by vendor bot Responder (Grafton station). | | ???????? |
| Plan: BioCommMesh raider armor lining | 0.25 | 0 | Sold by vendor bot Raider (Pleasant Valley station, R&G station, Sunnytop station), vendor bot Resin, and vendor bot Responder (Grafton station). | | ???????? |
| Plan: BioCommMesh robot armor lining | 0.25 | 0 | Sold by vendor bot Chad, vendor bot Raider (Pleasant Valley station, R&G station, Sunnytop station), vendor bot Resin, vendor bot Responder (Lewisburg station, Sutton station), and vendor bot Wallace. | | ???????? |
| Plan: BioCommMesh trapper armor lining | 0.25 | 0 | Sold by vendor bot Chad, vendor bot Raider (Pleasant Valley station, R&G station, Sunnytop station), vendor bot Resin, and vendor bot Responder (Grafton Station, Lewisburg station, Sutton station). | | ???????? |
| Plan: Blue backpack material | 0.25 | 120 | | | 0046a3aa |
| Plan: BoS combat armor arms | 0.25 | 0 | Sold by vendor bot Responder (Grafton station). | | ???????? |
| Plan: BoS combat armor chest piece | 0.25 | 50 | Sold by vendor bot Responder (Grafton station). | | ???????? |
| Plan: BoS combat armor legs | 0.25 | 50 | Sold by vendor bot Responder (Grafton station). | | ???????? |
| Plan: Cushioned combat armor legs | 0.25 | 0 | Sold by vendor bot Raider (Pleasant Valley station, R&G station, Sunnytop station), vendor bot Resin, and vendor bot Responder (Grafton station). | | ???????? |
| Plan: Cushioned leather armor legs | 0.25 | 0 | Sold by vendor bot Responder (Grafton station). | | ???????? |
| Plan: Cushioned marine armor legs | 0.25 | 250 | Sold by vendor bot Chad, vendor bot Raider (Pleasant Valley station, R&G station, Sunnytop station), vendor bot Resin, vendor bot Responder (Lewisburg station, Sutton station), and vendor bot Wallace. | | ???????? |
| Plan: Cushioned metal armor legs | 0.25 | 0 | Sold by vendor bot Responder (Grafton station). | | ???????? |
| Plan: Cushioned raider armor legs | 0.25 | 0 | Sold by vendor bot Bob, vendor bot Mack, and vendor bot Responder (Charleston station, Morgantown station). | | ???????? |
| Plan: Cushioned robot armor legs | 0.25 | 0 | Sold by vendor bot Chad, vendor bot Raider (Pleasant Valley station, R&G station, Sunnytop station), vendor bot Resin, and vendor bot Responder (Lewisburg station, Sutton station). | | ???????? |
| Plan: Cushioned trapper armor legs | 0.25 | 250 | Sold by vendor bot Raider (Pleasant Valley station, R&G station, Sunnytop station), vendor bot Resin, and vendor bot Responder (Grafton station). | | ???????? |
| Plan: Deep pocketed combat armor chest | 0.25 | 0 | Sold by vendor bot Responder (Grafton station). | | ???????? |
| Plan: Deep pocketed combat armor limbs | 0.25 | 0 | Sold by vendor bot Responder (Grafton station). | | ???????? |
| Plan: Deep pocketed leather armor chest | 0.25 | 0 | Sold by vendor bot Raider (Pleasant Valley station, R&G station, Sunnytop station), vendor bot Resin, and vendor bot Responder (Grafton station). | | ???????? |
| Plan: Deep pocketed leather armor limbs | 0.25 | 500 | Sold by vendor bot Raider (Pleasant Valley station, R&G station, Sunnytop station), vendor bot Resin, and vendor bot Responder (Grafton station). May be dropped as a reward for completing Collision Course. | | ???????? |
| Plan: Deep pocketed marine armor limbs | 0.25 | 500 | Sold by vendor bot Chad, vendor bot Raider (Pleasant Valley station, R&G station, Sunnytop station), and vendor bot Responder (Lewisburg station, Welch station). | | ???????? |
| Plan: Deep pocketed metal armor chest | 0.25 | 0 | Sold by vendor bot Responder (Grafton station). | | ???????? |
| Plan: Deep pocketed metal armor limbs | 0.25 | 0 | Sold by vendor bot Responder (Grafton station). | | ???????? |
| Plan: Deep pocketed raider armor chest | 0.25 | 500 | Sold by vendor bot Raider (Pleasant Valley station, R&G station, Sunnytop station), vendor bot Resin, and vendor bot Responder (Grafton station). | | ???????? |
| Plan: Deep pocketed raider armor limbs | 0.25 | 500 | Sold by vendor bot Raider (Pleasant Valley station, R&G station, Sunnytop station), vendor bot Resin, and vendor bot Responder (Grafton station). May be found in duffle bags. | | ???????? |
| Plan: Deep pocketed robot armor chest | 0.25 | 500 | Sold by vendor bot Chad, vendor bot Raider (Pleasant Valley station, R&G station, Sunnytop station), vendor bot Resin, vendor bot Responder (Lewisburg station, Sutton station), and vendor bot Wallace. | | ???????? |
| Plan: Deep pocketed robot armor limbs | 0.25 | 0 | Sold by vendor bot Chad, vendor bot Raider (Pleasant Valley station, R&G station, Sunnytop station), vendor bot Resin, vendor bot Responder (Lewisburg station, Sutton station), and vendor bot Wallace. May be found on dead Scorched. | | ???????? |
| Plan: Deep pocketed trapper armor chest | 0.25 | 0 | Sold by vendor bot Chad, vendor bot Raider (Pleasant Valley station, R&G station, Sunnytop station), vendor bot Resin, and vendor bot Responder (Grafton station, Lewisburg station, Sutton station). | | ???????? |
| Plan: Deep pocketed trapper armor limbs | 0.25 | 0 | Sold by vendor bot Chad, vendor bot Raider (Pleasant Valley station, R&G station, Sunnytop station), vendor bot Resin, and vendor bot Responder (Grafton station, Lewisburg station, Sutton station). | | ???????? |
| Plan: Dense combat armor torso | 0.25 | 0 | | | ???????? |
| Plan: Dense combat armor torso | 0.25 | 0 | | | ???????? |
| Plan: Dense leather armor torso | 0.25 | 0 | | | ???????? |
| Plan: Dense metal armor torso | 0.25 | 0 | | | ???????? |
| Plan: Dense raider armor torso | 0.25 | 0 | | | ???????? |
| Plan: Dense robot armor lining | 0.25 | 0 | | | ???????? |
| Plan: Dense trapper armor torso | 0.25 | 0 | | | ???????? |
| Plan: Frame backpack | 0.25 | 120 | | | 0046a3a4 |
| Plan: Green backpack material | 0.25 | 120 | | | 0046a3ab |
| Plan: Lead lined combat armor chest | 0.25 | 250 | Sold by vendor bot Raider (Pleasant Valley station, R&G station, Sunnytop station), vendor bot Resin, and vendor bot Responder (Grafton station). | | ???????? |
| Plan: Lead lined leather armor chest | 0.25 | 0 | Sold by vendor bot Responder (Grafton station) | | ???????? |
| Plan: Lead lined marine armor chest | 0.25 | 250 | Sold by vendor bot Chad, vendor bot Raider (Pleasant Valley station, R&G station, Sunnytop station), vendor bot Resin, vendor bot Responder (Lewisburg station, Sutton station), and vendor bot Wallace. May be dropped by legendary glowing mole miners. | | ???????? |
| Plan: Lead lined metal armor chest | 0.25 | 0 | Sold by vendor bot Raider (Pleasant Valley station, R&G station, Sunnytop station), vendor bot Resin, and vendor bot Responder (Grafton station). | | ???????? |
| Plan: Lead lined raider armor chest | 0.25 | 250 | Sold by vendor bot Bob, vendor bot Mack, and vendor bot Responder (Charleston station, Grafton station, Morgantown station). | | ???????? |
| Plan: Lead lined trapper armor chest | 0.25 | 0 | Sold by vendor bot Raider (Pleasant Valley station, R&G station, Sunnytop station), vendor bot Resin, and vendor bot Responder (Grafton station). | | ???????? |
| Plan: Pink backpack material | 0.25 | 120 | | | 0046a3ac |
| Plan: Pocketed combat armor chest | 0.25 | 250 | Sold by vendor bot Responder (Grafton station). | | ???????? |
| Plan: Pocketed combat armor limbs | 0.25 | 250 | Sold by vendor bot Responder (Grafton station). | | ???????? |
| Plan: Pocketed leather armor chest | 0.25 | 250 | Sold by vendor bot Bob, vendor bot Mack, and vendor bot Responder (Charleston station, Morgantown station). May be found in Flatwoods, on a metal shelf, next to an armor workbench. | | ???????? |
| Plan: Pocketed leather armor limbs | 0.25 | 250 | Sold by vendor bot Bob, vendor bot Mack, vendor bot Raider (Sutton station), and vendor bot Responder (Charleston station, Morgantown station). May be dropped as a reward for completing Tea Time. | | ???????? |
| Plan: Pocketed marine armor chest | 0.25 | 0 | Sold by vendor bot Chad, vendor bot Raider (Pleasant Valley station, R&G station, Sunnytop station), vendor bot Resin, and vendor bot Responder (Lewisburg station, Sutton station). | | ???????? |
| Plan: Pocketed metal armor chest | 0.25 | 0 | Sold by vendor bot Responder (Grafton station). | | ???????? |
| Plan: Pocketed metal armor limbs | 0.25 | 0 | Sold by vendor bot Responder (Grafton station). | | ???????? |
| Plan: Pocketed raider armor chest | 0.25 | 250 | Sold by vendor bot Bob, vendor bot Mack, and vendor bot Responder (Charleston station, Morgantown station). May be found in duffle bags. | | ???????? |
| Plan: Pocketed raider armor limbs | 0.25 | 250 | Sold by vendor bot Bob, vendor bot Mack, and vendor bot Responder (Charleston station, Morgantown station). | | ???????? |
| Plan: Pocketed robot armor chest | 0.25 | 0 | Sold by vendor bot Responder (Grafton station). | | ???????? |
| Plan: Pocketed robot armor limbs | 0.25 | 0 | Sold by vendor bot Responder (Grafton station). | | ???????? |
| Plan: Pocketed trapper armor chest | 0.25 | 0 | Sold by vendor bot Raider (Pleasant Valley station, R&G station, Sunnytop station), vendor bot Resin, and vendor bot Responder (Grafton station). | | ???????? |
| Plan: Pocketed trapper armor limbs | 0.25 | 250 | Sold by vendor bot Resin, vendor bot Greg, vendor bot Responder (Grafton station), and vendor bot Raider (Pleasant Valley station, Sunnytop station, R&G station, Sunnytop station). | | ???????? |
| Plan: Protective lining BoS underarmor | 0.25 | 300 | Sold by vendor bot Phoenix. | | ???????? |
| Plan: Red backpack material | 0.25 | 120 | | | 0046a3ad |
| Plan: Resistant lining BoS underarmor | 0.25 | 0 | Sold by vendor bot Phoenix. | | ???????? |
| Plan: Resistant lining casual underarmor | 0.25 | 200 | Sold by Grahm. | | ???????? |
| Plan: Resistant lining marine underarmor | 0.25 | 0 | Sold by vendor bot Phoenix. | | ???????? |
| Plan: Resistant lining operative underarmor | 0.25 | 0 | Sold by the MODUS production terminal. | | ???????? |
| Plan: Shadowed combat armor arms | 0.25 | 300 | Sold by vendor bot Responder (Grafton station). | | ???????? |
| Plan: Shadowed combat armor chest | 0.25 | 0 | Sold by vendor bot Responder (Grafton station) | | ???????? |
| Plan: Shadowed combat armor legs | 0.25 | 0 | Sold by vendor bot Responder (Grafton station). May be dropped by the Grafton monster. | | ???????? |
| Plan: Shadowed leather armor arm | 0.25 | 0 | Sold by vendor bot Responder (Grafton station). | | ???????? |
| Plan: Shadowed leather armor chest | 0.25 | 300 | Sold by vendor bot Responder (Grafton station). May be dropped as a reward for completing Tea Time. | | ???????? |
| Plan: Shadowed leather armor legs | 0.25 | 300 | Sold by vendor bot Responder (Grafton station). | | ???????? |
| Plan: Shadowed metal armor arms | 0.25 | 0 | Sold by vendor bot Raider (Pleasant Valley station, R&G station, Sunnytop station), vendor bot Resin, and vendor bot Responder (Grafton station) | | ???????? |
| Plan: Shadowed metal armor chest | 0.25 | 300 | Sold by vendor bot Raider (Pleasant Valley station, R&G station, Sunnytop station) and vendor bot Resin. | | ???????? |
| Plan: Shadowed metal armor legs | 0.25 | 0 | Sold by vendor bot Raider (Pleasant Valley station, R&G station, Sunnytop station), vendor bot Resin, and vendor bot Responder (Grafton station). | | ???????? |
| Plan: Shadowed robot armor arms | 0.25 | 0 | Sold by vendor bot Chad, vendor bot Raider (Pleasant Valley station, R&G station, Sunnytop station), vendor bot Resin, vendor bot Responder (Lewisburg station, Sutton station), and vendor bot Wallace. | | ???????? |
| Plan: Shadowed robot armor chest | 0.25 | 0 | Sold by vendor bot Chad, vendor bot Raider (Pleasant Valley station, R&G station, Sunnytop station), vendor bot Resin, vendor bot Responder (Lewisburg station, Sutton station), and vendor bot Wallace. | | ???????? |
| Plan: Shadowed robot armor legs | 0.25 | 0 | Sold by vendor bot Chad, vendor bot Raider (Pleasant Valley station, R&G station, Sunnytop station), vendor bot Resin, vendor bot Responder (Lewisburg station, Sutton station), and vendor bot Wallace. | | ???????? |
| Plan: Shielded lining operative underarmor | 0.25 | 500 | Found in Tanagra Town. | | ???????? |
| Plan: Shrouded wood armor mod | 0.25 | 0 | | | ???????? |
| Plan: Strengthened combat armor limbs | 0.25 | 0 | Sold by vendor bot Raider (Pleasant Valley station, R&G station, Sunnytop station), vendor bot Resin, and vendor bot Responder (Grafton station). | | ???????? |
| Plan: Strengthened leather armor limbs | 0.25 | 250 | Sold by vendor bot Responder (Grafton station). | | ???????? |
| Plan: Strengthened marine armor limbs | 0.25 | 250 | Sold by vendor bot Chad, vendor bot Raider (Pleasant Valley station, R&G station, Sunnytop station), vendor bot Responder (Lewisburg station), and vendor bot Wallace. May be dropped by mirelurk queens. May be found in footlockers. | | ???????? |
| Plan: Strengthened metal armor limbs | 0.25 | 0 | Sold by vendor bot Responder (Grafton station). | | ???????? |
| Plan: Strengthened raider armor limbs | 0.25 | 250 | Sold by vendor bot Bob, vendor bot Mack, and vendor bot Responder (Charleston station, Morgantown station). | | ???????? |
| Plan: Strengthened robot armor limbs | 0.25 | 0 | Sold by vendor bot Chad, vendor bot Raider (Pleasant Valley station, R&G station, Sunnytop station), vendor bot Resin, and vendor bot Responder (Lewisburg station, Sutton station). | | ???????? |
| Plan: Strengthened trapper armor limbs | 0.25 | 250 | Sold by vendor bot Raider (Pleasant Valley station, R&G station, Sunnytop station), vendor bot Resin, and vendor bot Responder (Grafton station). May spawn near armor workbenches. | | ???????? |
| Plan: Treated lining BoS underarmor | 0.25 | 0 | Sold by the Brotherhood vendor and vendor bot Phoenix. | | ???????? |
| Plan: Treated lining casual underarmor | 0.25 | 100 | Sold by the Free States vendor, Grahm, shopping mall vendor, vendor bot Wallace, and Watoga vendor bot. | | ???????? |
| Plan: Treated lining marine underarmor | 0.25 | 0 | Sold by the Brotherhood vendor and vendor bot Phoenix. | | ???????? |
| Plan: Treated lining operative underarmor | 0.25 | 100 | Sold by the MODUS production terminal. | | ???????? |
| Plan: Treated lining raider underarmor | 0.25 | 0 | Sold by the raiders vendor, vendor bot Resin, and vendor bot Raider (Sutton station, Pleasant Valley station, Sunnytop station, R&G station). | | ???????? |
| Plan: Ultra-light build combat armor limbs | 0.25 | 500 | Sold by vendor bot Responder (Grafton station). | | ???????? |
| Plan: Ultra-light build leather armor chest | 0.25 | 500 | Sold by vendor bot Raider (Pleasant Valley station, R&G station, Sunnytop station), vendor bot Resin, and vendor bot Responder (Grafton station). | | ???????? |
| Plan: Ultra-light build leather armor limbs | 0.25 | 500 | Sold by vendor bot Raider (Pleasant Valley station, R&G station, Sunnytop station), vendor bot Resin, and vendor bot Responder (Grafton station). | | ???????? |
| Plan: Ultra-light build marine armor chest | 0.25 | 500 | Sold by vendor bot Chad, vendor bot Phoenix, vendor bot Raider (Pleasant Valley station, R&G station, Sunnytop station), vendor bot Resin, vendor bot Responder (Lewisburg station, Sutton station), vendor bot Wallace, and the Watoga vendor bot. | | ???????? |
| Plan: Ultra-light build marine armor limbs | 0.25 | 0 | Sold by vendor bot Chad, vendor bot Phoenix, vendor bot Raider (Pleasant Valley station, R&G station, Sunnytop station), vendor bot Responder (Lewisburg station), vendor bot Wallace, and the Watoga vendor bot. | | ???????? |
| Plan: Ultra-light build metal armor chest | 0.25 | 500 | Sold by vendor bot Raider (Pleasant Valley station, R&G station, Sunnytop station), vendor bot Resin, and vendor bot Responder (Grafton station). | | ???????? |
| Plan: Ultra-light build metal armor limbs | 0.25 | 500 | Sold by vendor bot Raider (Pleasant Valley station, R&G station, Sunnytop station), vendor bot Resin, and vendor bot Responder (Grafton station). | | ???????? |
| Plan: Ultra-light build raider armor chest | 0.25 | 0 | Sold by vendor bot Responder (Grafton station). | | ???????? |
| Plan: Ultra-light build raider armor limbs | 0.25 | 0 | Sold by vendor bot Responder (Grafton station). | | ???????? |
| Plan: Ultra-light build robot armor chest | 0.25 | 500 | Sold by vendor bot Chad, vendor bot Raider (Pleasant Valley station, R&G station, Sunnytop station), vendor bot Resin, vendor bot Responder (Lewisburg station, Sutton station), and vendor bot Wallace. | | ???????? |
| Plan: Ultra-light build robot armor limbs | 0.25 | 0 | Sold by vendor bot Chad, vendor bot Raider (Pleasant Valley station, R&G station, Sunnytop station), vendor bot Resin, vendor bot Responder (Lewisburg station, Sutton station), and vendor bot Wallace. | | ???????? |
| Plan: Ultra-light build trapper armor chest | 0.25 | 0 | Sold by vendor bot Responder (Grafton station). | | ???????? |
| Plan: Ultra-light build trapper armor limbs | 0.25 | 0 | Sold by vendor bot Responder (Grafton station). | | ???????? |
| Plan: Vault-Tec backpack material | 0.25 | 120 | | | 0046a3ae |
| Plan: White backpack material | 0.25 | 120 | | | 0046a3af |
| Plan: Yellow backpack material | 0.25 | 120 | | | 0046a3b0 |
Power armor
Edit
Power armor mods
Edit
| Name | Weight | Value | Related quest/location | Random drop | Base ID |
| --- | --- | --- | --- | --- | --- |
| Plan: Excavator blood cleanser | 0.25 | 0 | Sold by vendor bot Chad, vendor bot Greg, and Responders vendor. | | ???????? |
| Plan: Excavator calibrated shocks | 0.25 | 3000 | Sold by vendor bot Chad, vendor bot Greg, and Responders vendor. | | ???????? |
| Plan: Excavator core assembly | 0.25 | 0 | Sold by vendor bot Chad, vendor bot Greg, and Responders vendor. | | ???????? |
| Plan: Excavator emergency protocols | 0.25 | 0 | Sold by vendor bot Chad, vendor bot Greg, and Responders vendor. | | ???????? |
| Plan: Excavator explosive vent | 0.25 | 0 | Sold by vendor bot Chad, vendor bot Greg, and Responders vendor. | | ???????? |
| Plan: Excavator headlamp | 0.25 | 100 | | | 005018ac |
| Plan: Excavator hydraulic bracers | 0.25 | 0 | Sold by vendor bot Chad, vendor bot Greg, and Responders vendor. | | ???????? |
| Plan: Excavator internal database | 0.25 | 0 | Sold by vendor bot Chad, vendor bot Greg, and Responders vendor. | | ???????? |
| Plan: Excavator kinetic dynamo | 0.25 | 0 | Sold by vendor bot Chad, vendor bot Greg, and Responders vendor. | | ???????? |
| Plan: Excavator kinetic servos | 0.25 | 0 | Sold by vendor bot Chad, vendor bot Greg, and Responders vendor. | | ???????? |
| Plan: Excavator medic pump | 0.25 | 0 | Sold by vendor bot Chad, vendor bot Greg, and Responders vendor. | | ???????? |
| Plan: Excavator motion-assist servos | 0.25 | 0 | Sold by vendor bot Chad, vendor bot Greg, and Responders vendor. | | ???????? |
| Plan: Excavator optimized bracers | 0.25 | 0 | Sold by vendor bot Chad, vendor bot Greg, and Responders vendor. | | ???????? |
| Plan: Excavator optimized servos | 0.25 | 0 | Sold by vendor bot Chad, vendor bot Greg, and Responders vendor. | | ???????? |
| Plan: Excavator overdrive servos | 0.25 | 0 | Sold by vendor bot Chad, vendor bot Greg, and Responders vendor. | | ???????? |
| Plan: Excavator reactive plates | 0.25 | 0 | Sold by vendor bot Chad, vendor bot Greg, and Responders vendor. | | ???????? |
| Plan: Excavator rusty knuckles | 0.25 | 0 | Sold by vendor bot Chad, vendor bot Greg, and Responders vendor. | | ???????? |
| Plan: Excavator sensor array | 0.25 | 0 | Sold by vendor bot Chad, vendor bot Greg, and Responders vendor. | | ???????? |
| Plan: Excavator targeting HUD | 0.25 | 0 | Sold by vendor bot Chad, vendor bot Greg, and Responders vendor. | | ???????? |
| Plan: Excavator Tesla coils | 0.25 | 0 | Sold by vendor bot Chad, vendor bot Greg, and Responders vendor. | | ???????? |
| Plan: Excavator welded rebar | 0.25 | 0 | Sold by vendor bot Chad, vendor bot Greg, and Responders vendor. | | ???????? |
| Plan: Hot Rod Shark paint | 0.25 | 100 | | | 005018be |
| Plan: Hot Rod Hot Pink paint | 0.25 | 100 | | | 005018bf |
| Plan: Hot Rod Flames paint | 0.25 | 100 | | | 005018c0 |