This page lists all locations in Fallout 76.
The content is not described in full detail on this page. For details, please see the respective articles.
For locations in other Fallout games, please see "Location".
For an overview of Fallout 76 content, please refer to "Portal:Fallout 76".
Appalachia, the setting of Fallout 76, is divided into 6 distinct regions: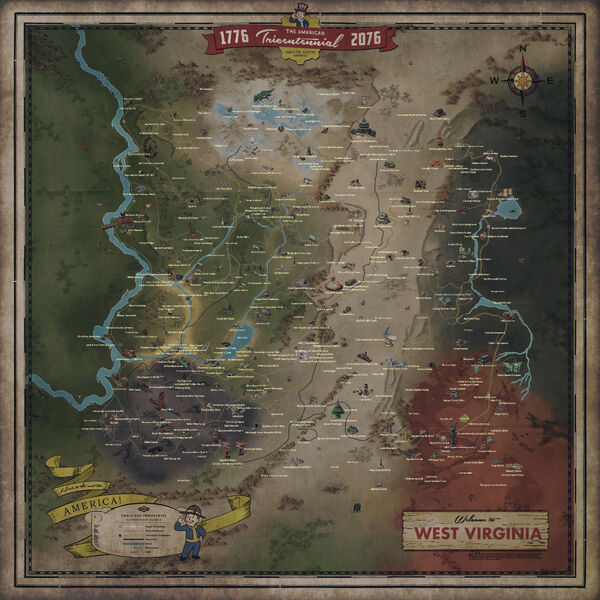 Locations
Edit
Unmarked locations are in italic type.
Cranberry Bog
Edit
The Forest
Edit
Savage Divide
Edit
Toxic Valley
Edit
Appalachia
Edit
Wild Appalachia
Edit
The following locations were added to the map as part of the Wild Appalachia add-on:
The Forest
Edit