The following information includes Fallout: New Vegas maps and external resources including interactive maps in varying formats.
Red = Primary locations
Blue = Vaults

Primary locations
High-resolution maps
Add-on maps
Early concept
Early concept of the Fallout: New Vegas map, explained by Chris Avellone during the Rezzed 2013 developer sessions. It features several locations which were not included in the game.[1]
Locations mentioned on the map, but not included in-game:
Mojave Wasteland map with markers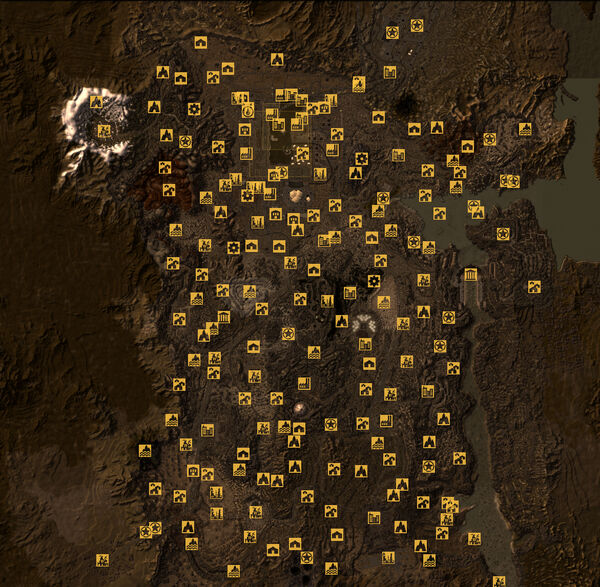 PlexiMap
At Hidden Valley and the Remnants bunker there is an earlier version of the New Vegas map (nv_pleximap01).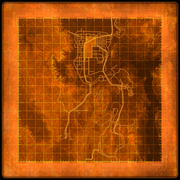 It differs from the final retail Pip-Boy map in a number of ways:
The grid system used is different.
The Strip and Freeside are highlighted similar to the Downtown DC ruins in Fallout 3.
Boulder City's street layout is represented.
188 Trading Post is much further east, closer to Boulder City.
Primm's residential area is more expansive.
The monorail route is shorter, terminating further south on the Strip.
Several roads are absent.
Behind the scenes
According to J.E. Sawyer, the New Vegas map is based off United States Geological Survey data but at 1/25th scale, with some adjustments, as at that scale the Colorado River was narrow enough for one to jump over.[2]
References