The following information includes Fallout: New Vegas maps and external resources including interactive maps in varying formats.
Red = Primary locations
Blue = Vaults

Primary locations
High-resolution maps
Add-on maps
Early concept
Early concept of the Fallout: New Vegas map, explained by Chris Avellone during the Rezzed 2013 developer sessions. It features several locations which were not included in the game.[1]
Locations mentioned on the map, but not included in-game:
Mojave Wasteland map with markers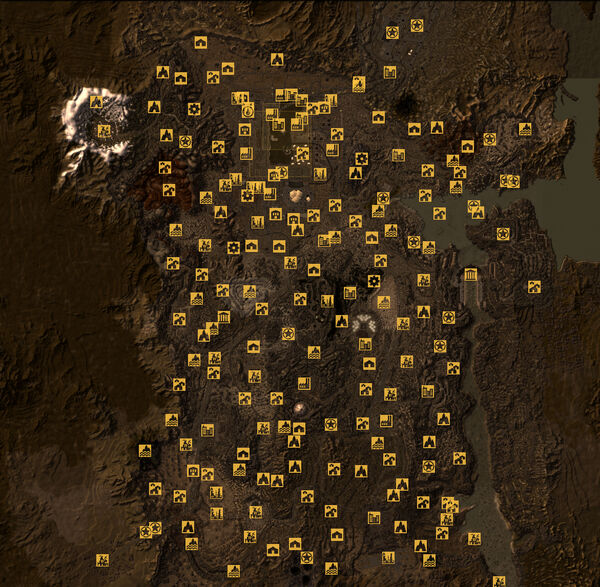 Behind the scenes
According to J.E. Sawyer, the New Vegas map is based off United States Geological Survey data but at 1/25th scale, with some adjustments, as at that scale the Colorado River was narrow enough for one to jump over.[2]
Gallery
References