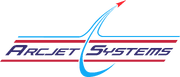 ArcNet is the internal computer network for ArcJet Systems. ArcNet used to handle all of ArcJet's emails, reports, and project notes. It connected all of the company's departments, including research & development and security. For security reasons, the system required monthly password changes for all users, with new passwords delivered by automated emails.
However, ArcJet CEO Thomas Reinhardt saw the use of emails for the password delivery to be a "ridiculous" security flaw and wished for the hiring of a consultant to work on a new system. A new system was never installed as ArcNet continued to use these emails even after the Great War critically damaged the ArcJet Systems building.
Community content is available under
CC-BY-SA
unless otherwise noted.